Exploring the Idyllic Town of Bourne
Living in Bourne presents the best of both worlds - you get all the amenities of a small town, yet you have some spectacular countryside right on your doorstep - not only that, but Bourne is the central point at which the western edge of the flat Lincolnshire fens meets the eastern slopes of the Kesteven Uplands, so there is a varied landscape to explore depending on what direction you take. This makes Bourne the perfect place to get out and about and explore the great outdoors.
Walking, running and cycling provide great ways to explore the area - and you'll certainly never struggle to find places to explore, with easy access to the vast Lincolnshire countryside surrounding the town and the various woodlands that are dotted around the perimeter of the town, including the ancient Bourne Woods and the Elsea/Math Woods. This provides the perfect opportunity to explore all that the town and surrounding area has to offer by allowing access to areas that aren't normally accessible via car, or other means of transport. If you are a fan of road biking, you'll certainly never be short of back roads to explore with some truely stunning countryside and varied terrain to appreciate on-route. Along with exploring just how lovely the local area is, by walking, running or cycling, you'll also be burning off calories helping you to lose weight, along with releasing feel-good chemicals that come with exercising. It's certainly very common, particularly during the warmer months, to see many cyclists, runners and walkers around the town so you'll certainly be in good company if you do decide to leave your car at home.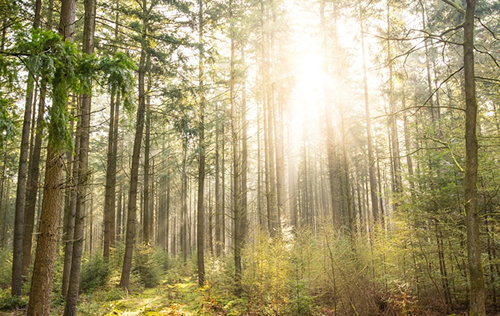 If you wish to explore Bourne of your own accord, be sure to visit the idyllic and pretty Memorial Gardens and equally appealing Wellhead Gardens, both perfect for relaxation, walking and jogging. The attractive Abbey Lawns are also well worth a visit, being home to many of the town's sporting and recreational events, and the Bourne Outdoor Pool. Also be sure to visit the ancient Bourne Woods (located off the A151 and Beech Avenue) where you can enjoy miles of woodland cycling and walking trails through a mixture of conifers and broad-leaved trees. The Elsea/Math Woods (located off the Raymond Mays Way) is also worth exploring - particularly in the spring time when the blue bells are in full bloom, as is the imposing Red Hall (located just off South Street) - a stunning Elizabethan style mansion built c1605, and St Peter's Pool - an ancient artesian water supply (located in the Wellhead Gardens) that is magnet for wildlife. If you fancy an attractive waterside walk, the River Glen is just a few miles from Bourne - this is also the ideal location for kayaking and fishing. Just four miles north-west of Bourne, Grimsthorpe Park and Gardens offers a 3,000 acre park of rolling pastures, lakes, and woodland landscaped by Capability Brown - cycle hire is also available here. Aside from all this, there are plenty of public footpaths that are available in Bourne, some of which are listed below.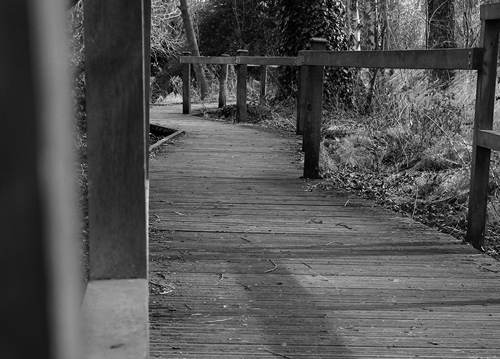 Exploring the Villages around Bourne
There are many pretty and traditional Lincolnshire villages and hamlets to explore around Bourne, which are steeped in history and nested in beautiful English countryside. To the north, south and east of Bourne you'll find flat agricultural fenlands with their wide, open skies and beautiful sunsets, whereas to the west you can explore the beautiful Kesteven Uplands, comprising rolling limestone hills, ancient woodland and small picturesque villages constructed in local limestone. Amongst the many delights of the countryside, you will find a number of traditional country pubs, most of which serve food on a daily basis, including the charming Wishing Well Inn at Dyke (1.7 miles from Bourne) and the beautifully refurbished White Horse at Baston (4 miles from Bourne).
Some of the most desirable villages to explore around Bourne include the beautiful stone village of Grimsthorpe; the home of the impressive Grimsthorpe Castle, Park and Gardens, historic Folkingham; home of the Hansen's Chocolate House (accessible via the A15 North of Bourne), Little Bytham (accessible via the B1176 South West of Bourne); with its ancient woodland and great adventure playground for kids, the idyllic village of Cawthorpe and the beautiful Witham-on-the-Hill (accessible via the A6121 to the South West of Bourne). Manthorpe (accessible via the A6121) is also well worth a visit to explore The Bowthorpe Oak, which is largest girthed living British Oak (it is claimed that three dozen people once managed to stand inside its hollow trunk) at around 1,000 years old. If you are interested in playing Golf, the pretty village of Toft (accessible via the A6121) offers an attractive Golf course, along with an historic country house hotel & restaurant. Toft village also offers the opportunity to explore the old MGN line at Toft Tunnel. There is a small layby outside Toft logs with an entrance marked nature reserve. Follow the path and there are eventually steps down to the old track level.
The beautiful and peaceful county of Rutland is also just a short drive to the west of Bourne. This is the smallest historic county in England and has some spectacular countryside alongside idyllic villages with picture postcard cottages, and the historic county town of Oakham (around 20 miles from Bourne).
Map of Villages around Bourne
The Macmillan Way
A long distance walk known as the Macmillan Way runs through Kate's Bridge on the western edge of the Fens (just a few miles south of Bourne) before joining the long oolitic limestone belt. This fully waymarked route is 290 miles in total length and links Boston in Lincolnshire to Abbotsbury in Dorset, following existing footpaths, bridleways and byways, and small stretches of minor roads. The full route covers some beautiful English countryside and takes you through the counties of Lincolnshire, Leicestershire, Northamptonshire, Oxfordshire, Warwickshire, Wiltshire, Somerset and Dorset. It is promoted to raise money for Macmillan Cancer Relief and therefore is a very popular walking route - due to its long distance though, most people choose to tackle it in stages.
Footpaths in Bourne
Location:

Off Beech Avenue

Path:

Though to the Bourne Woods

Distance:

Long

Ideal for:

Stroll / Jogging / Dog Walking / Scenery
Location:

Off West Road

Path:

Though to the Bourne Woods and open countryside

Distance:

Long

Ideal for:

Stroll / Jogging / Dog Walking / Scenery
Location:

Off Westwood Drive

Path:

Though open countryside

Distance:

Long

Ideal for:

Stroll / Jogging / Dog Walking / Scenery
Location:

Off Willoughby Road

Path:

Along river bank and though to Cherry Holt Road / Eastgate

Distance:

Short

Ideal for:

Shortcut / Scenery / Dog Walking
Location:

Off Cherry Holt Road

Path:

Along river bank and though to Willoughby Road / Eastgate

Distance:

Short

Ideal for:

Shortcut / Scenery / Dog Walking
Location:

Off Eastgate

Path:

Along river bank and though to Willoughby Road / Cherry Holt Road

Distance:

Short

Ideal for:

Shortcut / Scenery / Dog Walking
Location:

Off Cherry Holt Road

Path:

Though open countryside

Distance:

Long

Ideal for:

Stroll / Jogging / Dog Walking / Scenery
Location:

Off Raymond Mays Way (to the left of Elsea Park)

Path:

Though Elsea Meadows Nature Reserve, Elsea/Math Woods and open countryside

Distance:

Long

Ideal for:

Stroll / Jogging / Dog Walking / Scenery
Location:

Off Beaufort Drive and Foxley Court

Path:

Though open countryside

Distance:

Long

Ideal for:

Stroll / Jogging / Dog Walking / Scenery
Location:

Off Mill Drove

Path:

Though open countryside

Distance:

Long

Ideal for:

Stroll / Jogging / Dog Walking / Scenery
Location:

Kates Bridge

Path:

Attractive riverside walk / The Macmillan Way footpath

Distance:

Long

Ideal for:

Stroll / Jogging / Dog Walking / Scenery
Location:

The Wellhead Gardens

Accessed From:

South Street, St Peters Road and Manor Lane

Path:

Though parkland

Distance:

Long

Ideal for:

Stroll / Jogging / Dog Walking / Scenery
Location:

The Abbey Lawns

Accessed From:

Abbey Road and Coggles Causeway

Path:

Though parkland

Distance:

Short

Ideal for:

Stroll / Dog Walking / Scenery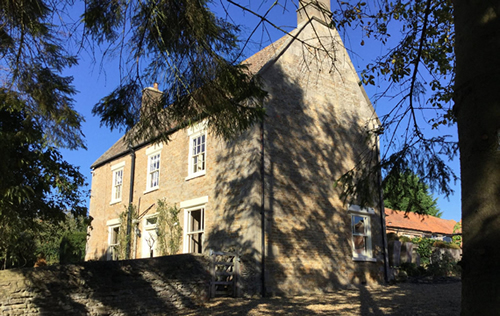 Related Links
Bourne Woods - GPS Cycle and Walking Routes
Health Walks in and around Bourne
Walking: Flat maybe, but boring? Never: Paul Gosling visits Lincolnshire in bloom