Property in Bourne
Bourne Housing Stock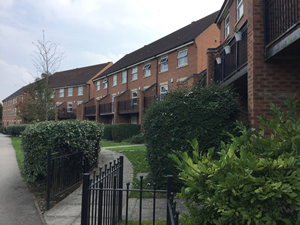 Bourne is renowned for its redbrick housing, as is the case in many other parts of England - look closely and you'll also notice some limestome built properties. The town has a hugely varied selection of properties, from the very old to the brand new, from apartments to large family homes.
Bourne is fortunate to have a good housing stock and property generally sells quite well in the town, with Estate Agents reporting a rise in sales. There are desirable and not-so-desirable areas like any town, but there are no areas that are considered rough or no-go areas. The best areas tend to be the more established areas with the larger period properties that are often situated on large plots with plenty of character and charm on the outskirts of the town. North Road and Mill Drove (just off North Road) are thought to be considered the most prestigious roads in Bourne, being lined with mature trees and some imposing, grand old properties. Properties in or close to the town centre are also popular as they offer great access to the numerous amenities of Bourne town centre, while many are tucked away in quiet pockets so not plagued by the noise and pollution that often comes with living in a busy town centre. The town centre is undergoing somewhat of a regeneration at present which is seeing many new apartments and town houses being built, owning somewhat to the trend for more people living alone and catering for those looking to downsize; Wherry's Lane is one of the major redevelopments in the town which has seen a number of luxury apartments built on a previously neglected part of the town (along with conversion of the former Wherry's Mill into apartments), with further apartments and town houses planned for construction shortly.
Most of the new developments in Bourne are located on the southern outskirts of the town, with the popular Elsea Park making up the majority of the new build quota. Property in this area of the town is sought after due to the good transport links to Peterborough, Stamford, Grantham and the A1. In terms of villages, Baston is highly desirable due to its great facilities (there are two pubs, a primary and private school, village shop, post office, hairdressers, children's playground and a garden centre/shopping outlet), community feel (there are always lots of events going on in the village) and good transport links to Bourne, Market Deeping and Stamford. The small picturesque villages to the west of the town located in the popular Kesteven Uplands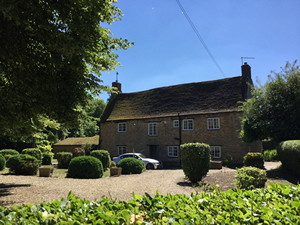 are also very sought after, with many properties constructed in local limestone, as is the very pretty village of Manthorpe and the hamlet of Cawthorpe. The small villages of Northorpe and Thurlby (just a few miles south of Bourne) also have some very nice housing stock, consisting of mostly detached properties with large plots, built in the 1970's.
Bourne Property Prices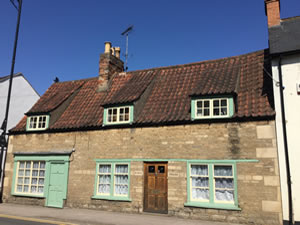 Property prices, compared to some parts of the UK, are relatively on the low side (especially when comparing prices to those in London and the home counties), however, when compared to the rest of Lincolnshire, they are amongst the highest in the county - with only Stamford and Market Deeping being more expensive (and some of the surrounding villages). In fact, property prices in Bourne are considerably less than those found in the popular Georgian town of Stamford, just 10 miles south of Bourne, making the town a popular alternative to Stamford. Property tends to be most expensive that is in close proximity to the local Grammar School as spaces at this well sought-after school are limited and those living close by tend to get preference. Property backing onto the Bourne Woods and near this ancient woodland also tends to be on the more expensive side. Property prices tend to remain quite high due to the high demand for property in the town, particularly detached family homes, as people tend to favour Bourne due to its excellent schools, low crime levels, green spaces and excellent transport links. It is possible to pick-up property slightly cheaper in the near-by villages of Morton (3 miles from Bourne) and Folkingham to the north of the town (9 miles from Bourne), where property can be up to £10,000 cheaper than a comparable property in Bourne. Most affordable housing tends to be found on areas of Elsea Park, the town's largest new housing development, as most of the old council housing stock has been brought privately. As with many other areas in the UK, affordable housing is in limited supply in Bourne and so the demand for such properties tends to be very high. The housing associations covering Bourne tend to be Accent Nene Housing Association, Circle Housing Wherry and Longhurst & Havelok Homes Ltd.
The average house price in Bourne is over £100,000 less than the near-by town of Stamford, making it a much more affordable place to live for young professionals and families.
Property Demand in Bourne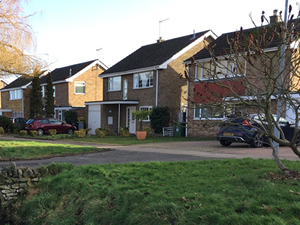 Of all property types available in town, one-bedroom apartments tend to be in least demand and this is reflected in the prices for these properties which can be picked up for less than £100,000 (valid 2019) - these are, however, popular with investors. Detached family homes in the more established areas of town tend to be in most demand, and as a result these sell quickly. A decent sized detached property will normally sell for in excess of £200,000. The traditional terrace housing also tends to sell quite quickly as Bourne has a limited supply of this property type - if presented in good order, these properties can sell within weeks as they are popular with first-time buyers and investors. Property on the new Elsea Park development also tends to be quite popular due to its position on the southern outskirts of the town meaning it has good transport links to Peterborough, Stamford, Grantham and the A1. Living here does tend to come at a premium though, as all residents who own their property must pay a contribution towards the Community Trust who manage the estate (currently around £300 per annum) - the Trust do, however, do a great job of looking after the estate, which always looks well maintained.
If you're looking to retire in Bourne, you'll be in good company as the town has a large retirement population and several developments that cater specifically for this group of people. The Croft (off North Road) is a well-designed new retirement village close to the town centre with a varied selection of properties arranged around attractively landscaped courtyards and gardens, with a large manor house as its focal point which serves as the community centre. A similar retirement village, appropriately named The Croft at Baston, is located in the desirable village of Baston, just a few miles south of Bourne. If you would prefer a fully managed apartment, then Browning Court (off Manning Road) is the perfect development. Located just outside the town centre, Browning Court has a 24/7 on site duty manager, communal lift service to all floors, a restaurant facility offering a 3-course lunch every day, a handy man and a laundry service.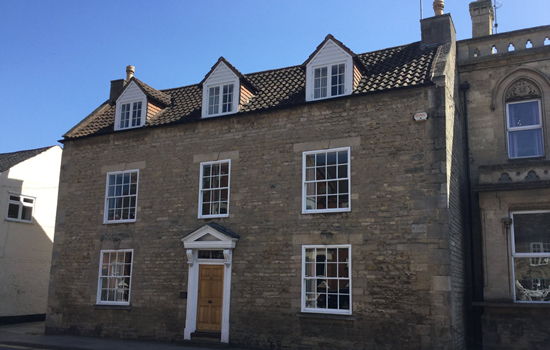 Bourne Rental Market
The rental market in Bourne is also buoyant with properties to let that are in good order being snapped up very quickly. As a result of the high demand for rental properties in the area, prices being charged for rent are rising steadily. As a general rule, the price of renting a decent two bed house in Bourne will set you back around £650 to £750 a month (flats being slightly cheaper at around £600 to £700 a month), with a three bed property costing around £750 to £850 a month. As with property to buy, rental properties tend to be slightly cheaper in the villages to the north of Bourne.
Bourne Property Demographics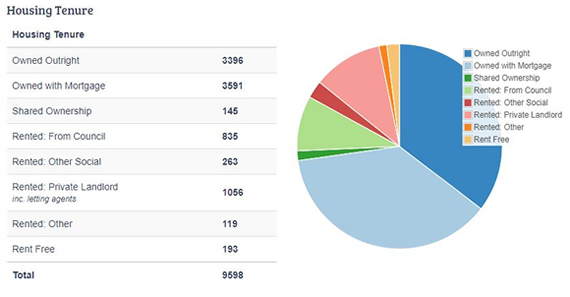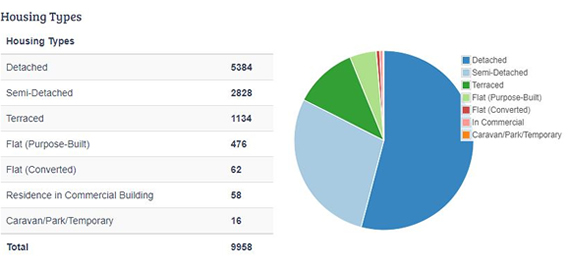 *Data valid 2011.
Property Values in Bourne
Removal Companies in Bourne
Cliffe's Removals

01778 394 291
Lincs Removals

01778 420723
Housing Associations in Bourne
Accent Nene Housing Association

01733 295 400
Circle Housing Wherry

0300 333 0165
Longhurst & Havelok Homes Ltd

0800 111 4013
Local Estate Agents
Eckfords

(Sales and Lettings)
01778 426215
Hill & Clark

(Sales and Lettings)
01778 776019
Newton Fallowell

(Sales and Lettings)
01778 422567
Quentin Marks

(Sales only)
01778 391600
Rosedale Property Agents

(Sales and Lettings)
01778 420011
Winkworth

(Sales and Lettings)
01778 392807
R Longstaff &amp Co

(Sales and Lettings)
01778 420 406
Stephen Knipe & Co

(Sales and Lettings)
01778 421900
Uselink Links
SureMove Property Lawyers
Bourne Property Blog
Apply for Planning Permission in Bourne
Planning Applications in Bourne
Property for Sale in Bourne
Property to Let in Bourne
Shared Ownership Property in Bourne
New homes in Bourne
Rooms to Rent in Bourne
Commerical Property in Bourne
Zoopla (Sales and Lettings)
Did you know?
The average property transaction takes around three months to complete and around one in four transactions fall through. Moving home is also considered one of the most stressful life events that we endure.
Property prices are often determined by supply and demand - the more people wishing to move to an area, the higher the prices will be. Prices are also determined by the earning potential of an area and the number of job opportunities available - areas with access to higher paid jobs will often demand higher property prices.