Blog
The Complete Guide to Building Video Marketing Plans for Businesses
The average person spends close to 12 hours each day connected to some sort of media. Your business needs to take advantage of marketing with videos, to connect with your media-hungry consumer base.
You need effective methods to do so, but building video marketing plans is a complicated endeavor. Thinking of topics for videos and making viral social media video posts isn't easy. Nor is developing a digital marketing strategy.
Get the information you need in this guide. Here, we discuss the basics of marketing business online with videos. Read on to learn more about how this immersive form of digital media can expand your businesses' horizons.
Building Video Marketing Plans by Branding
You need to have a recognizable brand that your videos help establish in the minds of your customers. Develop a memorable logo, think of some common themes and develop the style of your business.
Your customers should come away with a positive image of your business fixed in their minds after watching your videos. Without a recognizable brand, your business will be forgotten as soon as your video is over.
Think of Some Great Video Topics
Depending on what your business does and your target audience, you have many different topical directions you can take your videos in. Humor is a great way to keep users engaged. So are things like animals and catchy rhymes.
You need to think of ideas that have the potential to go viral and entertain your audience across multiple platforms. Hire some creative minds to provide you with a wealth of ideas.
Use Professional Editors
Nobody will take your company seriously if your videos look like they were made unprofessionally. You need to use professional-level editors and editing software. It is easy to see when a video is professionally made.
Things like a video resizer can make your videos more versatile across many platforms. Get quality editing software and tools with a team of dedicated professionals to operate them. For some occasions you can use video post production service. Be sure that all your edits are done in a proper way and the final video will be of the highest quality.
Operate With a Cross-Platform Approach
Make your videos exist on all platforms of the internet. From YouTube commercials to social media posts. Don't limit yourself to one area like video advertising. You can also use promotional videos that show your products.
For instance, try sponsoring a local event or an athlete. Use video footage of your products in action to gain exposure. You can post your videos on social media, as well as make a full-length YouTube video for additional subscribers.
Hire a Marketing Team
If you are a smaller company, you may want to contract out your marketing to a professional, unless you are confident in your abilities. For larger companies, having a professional marketing team in-house is an excellent option.
Either way, you need to have a dedicated group of professionals focused on your marketing strategy. They can steer the ship of your video marketing campaign and craft your overarching digital marketing plan.
Expand Your Digital Marketing Campaign
The best way to take your digital marketing campaign to the next level is by building video marketing plans that work. Without great videos, your marketing strategy will always be lacking.
Use the information in this guide to build the foundation of your video marketing plan. Tie your video marketing plan into your overarching digital marketing strategy for the best results.
Legal considerations to have in mind when buying or selling your property in Bourne
Buying and selling your property can be problematic and time-consuming. Even before making a "big decision" about which property to buy, which mortgage to choose, or which agent to choose for selling your home, there are other important decisions you have to make regarding the law. Whether you rent, buy, or sell a house, real estate agents should not mislead you and must use fair terms and conditions consistent with federal, state, and territory law. By doing research, you are more likely to make the right decisions and avoid costly mistakes. These are some key steps you should do if you are going to buy or sell your property in Australia. Read on!
Proof of your identity
If you live in Australia, and you have decided to sell or buy a home, you must provide your lawyer with some form of ID to show that you are the one who you say you are. This is usually proof of your current address, current electricity bill, and photo ID (passport, driver's license, etc.). Other documents may be accepted, so please check with your lawyer or carrier in advance.
This ID is required to comply with anti-money laundering laws. Lawyers and realtors, all work under these rules and state that they must retain evidence for five years. The document will be destroyed after this time, so you don't have to worry about the data remaining in the file forever.
Adjustments
An adjustment is an activity that takes place immediately before the settlement of an ownership transfer transaction. Ownership of property costs different taxes and rates, and some rental properties have regular income such as rent. The recurring costs of land and settlement rate adjustments are apportioned between the buyer and the seller for almost all contracts for buying and selling land. Expenses and income are recurring and are usually associated with decidable periods such as annual, quarterly, and monthly. Payments can be made at any time during this period, and expenses or income can be prepaid or unpaid at the time of payment. For fairness to the parties, they are adjusted at the time of settlement and neither party bears the costs or profits of the costs or income for the period in which neither party was the owner of the asset.
The buyer's conveyancer adjusts charges and taxes, such as municipal charges and water charges. The seller is responsible for paying fees and taxes up to the settlement date. The buyer is responsible for paying interest and taxes from the day after settlement. When the seller pays the fees and taxes, they receive credit for the day they no longer own the property.
Write an agency contract
An agency contract is a contract between you and your real estate agent. It covers whether they have the exclusive right to sell your property and during that period additional costs, such as their fees, marketing (online advertising and billboards), and administration, are included.
There are some tips when you are looking for a real estate agent. You must be sure that he has a license, and you should check it with your local state or territory consumer protection agency. You can propose a contract change as part of the negotiation process before signing, and you must read it carefully. If you have any questions about the terms and conditions information, consider seeking legal advice.
The vendor's statement and contract of sale
In some Australian states, the vendor's statement (also known as Section 32) is used. This includes whether the property has a mortgage, an agreement that limits what the owner can do with it, the easement that the land receives (drainage, right of way, transmission lines, etc.), the zoning council, and related legal documents.
You will probably need to hire a real estate law expert or a lawyer to make a vendor's statement. You also need to create a contract of sale, and this should include the ownership document, drainage plan, and current plan certificate from the local council. Inclusions and exclusions must also be outlined in these documents. Standard items included in real estate sales include solid flooring, lighting fixtures, window coverings, and other fixtures and accessories.
Buying and selling a property requires a lot of time and commitment. In addition to the various processes involved in selling a property, you need to deal with all parties. The process of making a purchase is virtually the same, so finding your dream home quickly and easily can be done through a trusted estate agent, thus, make yourself familiar with the law connected to your specific city in Australia.
------------------------------------------------
6 Gift Ideas To Surprise Your Brother With
It's always nice to give your brother a gift every now and then. A gesture of love and appreciation can mean a lot, especially if it's something that he wouldn't normally buy for himself. But coming up with the perfect gift idea can be tough. You want to get him something that he will appreciate and use, but you also don't want to spend too much money or go through the hassle of returning something if it turns out not to be his style. That's why we put together this list of six unique gift ideas that are sure to surprise and delight your brother. Read this article to learn about them!
1. A Custom-Made Playmat
Did you know that playmats are widely considered essential for protecting valuable cards during gameplay? These rubber mats usually have an attractive design printed on one side, making them great to use as decoration. But because they are made of rubber, it's very easy for them to start getting dirty or scratched. That means that it's probably time to get a new one for your brother. There are many options online, such as yourplaymat.com, where you can design your own playmat. You can choose any picture that you like or you can even upload a photo of you two. Your brother will surely love this gift.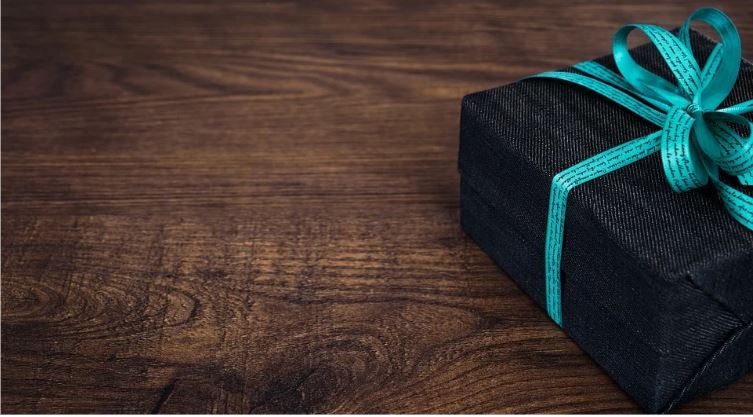 2. Gaming Mouse
If your brother spends a lot of time playing modern video games, then he probably uses a PC that has an optical mouse. If you want to surprise him with something cool for this year's birthday then why not get him a gaming mouse? You'll find many different models online, including ones that are compatible with PlayStation 5, PlayStation 4, Xbox One, and PC. A gaming mouse has special features that will give him an edge over his opponents. If you're really dedicated, you can even get one with built-in memory so he can store profiles for different games. If you're really dedicated, you can even get a decent mouse under 100 bucks with built-in memory so he can store profiles for different games.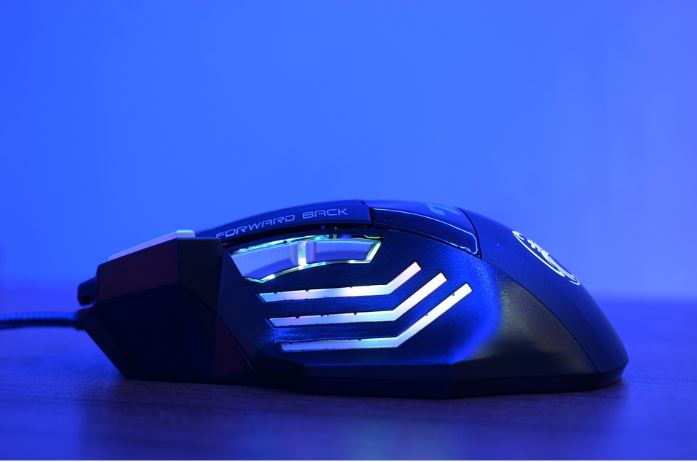 3. Laptop Backpack
Most people don't like carrying their luggage around. But for your brother, especially if he's a digital nomad who travels often, this will make his life much easier. A sleek and stylish laptop backpack can protect all of his expensive technology while also freeing up his hands so that he doesn't have to hold anything else. He'll be able to bring everything that he needs with him wherever he goes. This backpack has the added bonus of fitting in most airplane overhead compartments, so he'll even be able to use it for traveling. There are many different models out there, so take your time and find one that will complement his taste and lifestyle.
4. Virtual Laser Keyboard
Do you know what's the best thing about virtual laser keyboards? They allow your brother to create his own customized keyboard layout so that typing is easier and more enjoyable for him. There are many different styles available, including ones that look like traditional keyboards, but with more ergonomic key spacing. You can even find virtual laser keyboards that have built-in trackpads so he can control the cursor with his finger. There are many benefits to using a virtual laser keyboard, so this is definitely one of the best gift ideas for your brother.
5. A Board Game
There's nothing like a good board game to bring the family together for some fun and excitement. If your brother is one of those people who enjoys hanging out with family members and friends, then why not get him a board game that you can play together? There are many different options, including classic games that have stood the test of time. You can even get your brother a new board game that has newly added features and challenges, so he'll never get bored with it. Board games are great for playing just about anywhere, so you'll be able to use this gift more often than you think!
6. A Lightsaber Lamp
If your brother is into "Star Wars," then he'll love a lightsaber lamp! These lamps have a metal base and come in different colors, including red, blue, green, and purple. A lamp is a fun gift to receive, but having the added effect of a lightsaber makes it even cooler. Your brother can use this as an extra light source in his bedroom or he can place it on display. Either way, your brother will be pretty happy with this gift idea!
And there you have it, 6 gift ideas that will make your brother extremely happy. You can choose one or all of them depending on how much you want to spend, but either way, this is a great list of items to consider when it comes time for his birthday.
Web Design Market Deeping
Web Design Oakham, Rutland
Web Design South Lincs