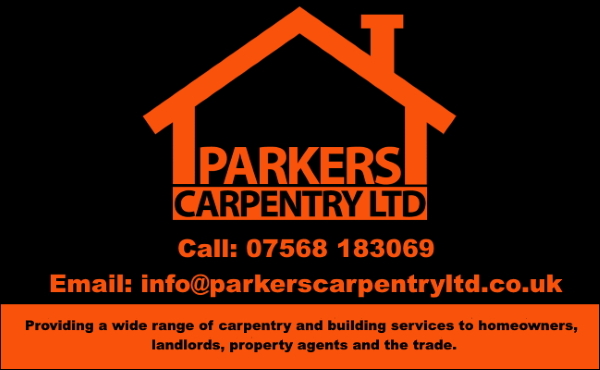 Discover the Great Outdoors
Living in Bourne presents the best of both worlds - you get all the amenities of a small town, yet you have some spectacular countryside right on your doorstep - not only that, but Bourne is the central point at which the western edge of the flat Lincolnshire fens meets the eastern slopes of the Kesteven Uplands, so there is a varied landscape to explore depending on what direction you take. This makes Bourne the perfect place to get out and about to explore the great outdoors.
Walking, running and cycling provide great ways to explore the area - and you'll certainly never struggle to find places to explore, with easy access to the vast Lincolnshire countryside surrounding the town and the various woodlands that are dotted around the perimeter of the town, including the ancient Bourne Woods, Elsea/Math Wood, Dole Wood and Temple Wood. This provides the perfect opportunity to explore all that the town and surrounding area has to offer by allowing access to areas that aren't normally accessible via car or other means of transport.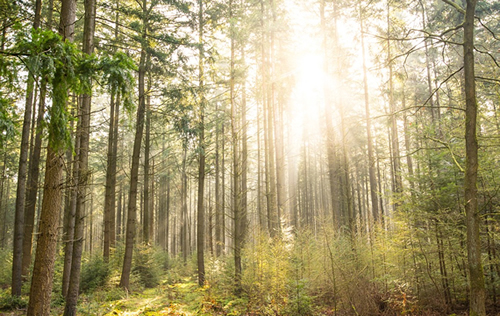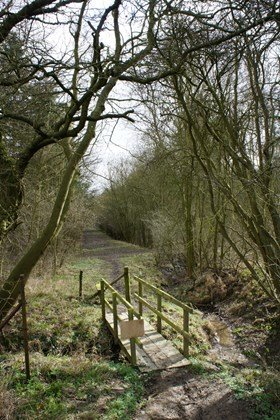 There are a vast array of public footbaths in and around the town that take you through open countryside, woodland and parks - the majority of which are well sign-posted and well-maintained. If you are a fan of road biking, you'll certainly never be short of back roads to explore with some truely stunning countryside and varied terrain to appreciate on-route. The woods and countryside around Bourne also provide a great location for those with mountain bikes - as does the stunning grounds of Grimsthorpe Castle, Park and Gardens (just west of Bourne in the village of Grimsthorpe), where you find several traffic-free trails to explore. For those looking for a more challenging ride, the hilly terrain to the west of Bourne towards Stamford and Grantham is recommended. For those with road bikes, there are some truely beautiful villages to explore around Bourne as well as some picture perfect scenery - it is recommended to take a ride through the lovely villages of Thurlby, Manthorpe, Witham on the Hill and Little Bytham to west of Bourne (starting off at the High Street in Thurlby, then onto Swallow Hill, leading onto Manthorpe, then straight ahead at the cross roads at the end of Manthorpe that leads to the village of Witham on the Hill and then Little Bytham).
Along with exploring just how lovely the local area is, by walking, running or cycling, you'll also be burning off calories helping you to lose weight, along with releasing feel-good chemicals that come with exercising - there's certainly something very satisfying about being out in the fresh air and being close to nature. It's very common, particularly during the warmer months, to see many cyclists, runners and walkers around the town, so you'll be in good company if you do decide to leave your car at home. In fact, statistics show that Bourne and South Kesteven has a whole has one of the lowest rates of obesity in the whole of Lincolnshire, demostrating that we're certainly an active bunch of people in Bourne.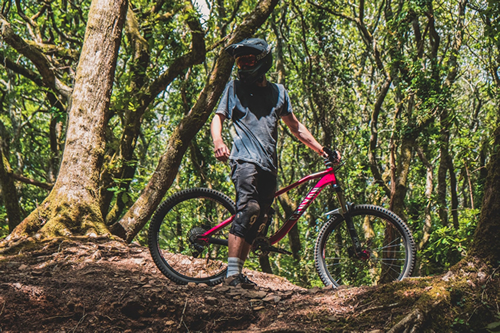 Did you know? The average person will burn between 450 to 750 calories per hour cycling. The number of calories depends on your weight, speed and time spent biking.
Bourne is fortunate to have some lovely green spaces in the town centre, including the idyllic and peaceful Memorial Gardens and equally appealing Wellhead Gardens, both perfect for relaxation, walking and jogging. The attractive Abbey Lawns are also well worth a visit, being home to many of the town's sporting and recreational events, and the impressive Bourne Outdoor Pool.
Venture to the western outskirts of the town and you'll also find the ancient Bourne Woods where you can enjoy miles of woodland cycling and walking trails through a mixture of conifers and broad-leaved trees - the woods are also perfect for spotting wildlife, including deer. The town is also surrounded by other patches of beautiful woodland, including the Elsea/Math Wood, Dole Wood and Temple Wood - these ancient woods provide a quiet place to walk or cycle, and are particularly pretty in the springtime when the many bluebells provide a carpet of intense blue. If you fancy an attractive waterside walk, the River Glen is just a few miles from Bourne - this is also the ideal location for kayaking and fishing. Just four miles north-west of Bourne, Grimsthorpe Park and Gardens offers a 3,000 acre park of rolling pastures, lakes, and woodland landscaped by Capability Brown - cycle hire is also available here.
The town has many green areas, including 21 acres of beautiful parkland, just minutes from the town centre, and a central recreation ground with a near Olympic sized outdoor pool.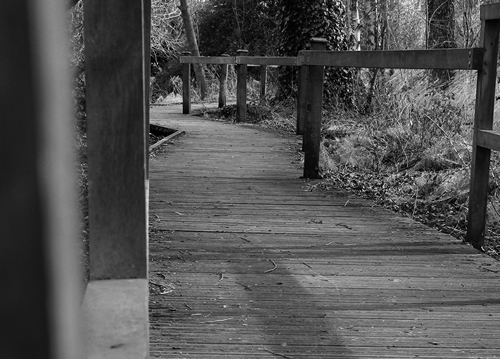 Six Benefits of Getting Fresh Air
doneFresh air is good for your digestive system
doneFresh air helps improve blood pressure and heart rate
doneFresh air makes you happier
doneFresh air strengthens your immune system
doneFresh air cleans your lungs
doneFresh air gives you more energy and a sharper mind
Access to Woods
Dole Wood
The track to the reserve lies to the west of Obthorpe Lane, about 500m from the village of Thurlby; it is a further 500m walk down the track to the entrance; visitors are requested to keep to the perimeter pathway.
Location: Grid Ref: TF09171615, X/Y co-ords: 509171, 316157
Elsea/Math Wood
This woodland can be accesed via the Elsea Meadows Nature Reserve (access is available via Raymond Mays Way), the main A15 trunk road to the south west of Bourne and Wood Lane in the village of Northorpe (off Northorpe Lane).
Location: Grid Ref: TF09921832, X/Y co-ords: 509925, 318330
Bourne Woods
Bourne Woods can be accessed via the A151 Colsterworth Road and from various entrace points on Beech Avenue (off West Road). It's also possible to access Bourne Woods via Cawthorpe village.
Location: Grid Ref: TF078215, X/Y co-ords: 507976, 321239
Temple Wood
Temple Wood can be is located close to the village of Kirkby Underwood and Aslackby, around five miles north of Bourne. The nearest postcode is NG34 0HF.
Location: Grid Ref: TF055287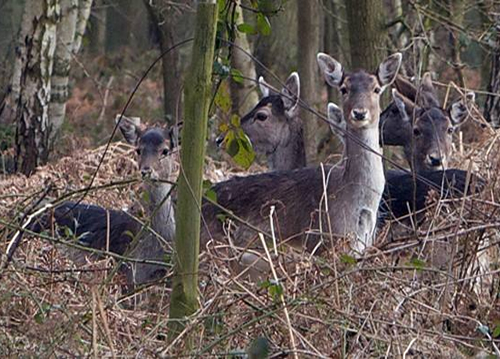 Exploring the Villages around Bourne
There are many pretty and traditional Lincolnshire villages and hamlets to explore around Bourne, which are steeped in history and nested in picture perfect English countryside. To the north, south and east of Bourne you'll find flat agricultural fenlands with their wide, open skies and beautiful sunsets, whereas to the west you can explore the beautiful Kesteven Uplands, comprising rolling limestone hills, ancient woodland and small picturesque villages constructed in local limestone (you may also spot the odd red telephone box within a few of these villages). Amongst the many delights of the countryside, you will find a number of traditional country pubs, most of which serve food on a daily basis, including the charming Wishing Well Inn at Dyke (1.7 miles from Bourne), The White Horse at Baston (4 miles from Bourne) and The Six Bells at Witham on the Hill (5 miles from Bourne).
Some of the most desirable villages to explore around Bourne include the beautiful stone village of Grimsthorpe; the home of the impressive Grimsthorpe Castle, Park and Gardens, historic Folkingham; home of the Hansen's Chocolate House (accessible via the A15 North of Bourne), Little Bytham (accessible via the B1176 South West of Bourne); with its ancient woodland and great adventure playground for kids, the idyllic hamlet of Cawthorpe and the stunning village of Witham on the Hill (accessible via the A6121 to the South West of Bourne). Manthorpe (accessible via the A6121) is also well worth a visit to explore The Bowthorpe Oak, which is largest girthed living British Oak (it is claimed that three dozen people once managed to stand inside its hollow trunk) at around 1,000 years old. If you are interested in playing Golf, the pretty village of Toft (accessible via the A6121) offers an attractive Golf course, along with an historic country house hotel & restaurant. Toft village also offers the opportunity to explore the old MGN line at Toft Tunnel (see below for further information).
The beautiful and peaceful county of Rutland is also just a short drive to the west of Bourne. This is the smallest historic county in England and has some spectacular countryside alongside idyllic villages with picture postcard cottages, and the historic county town of Oakham (around 20 miles from Bourne).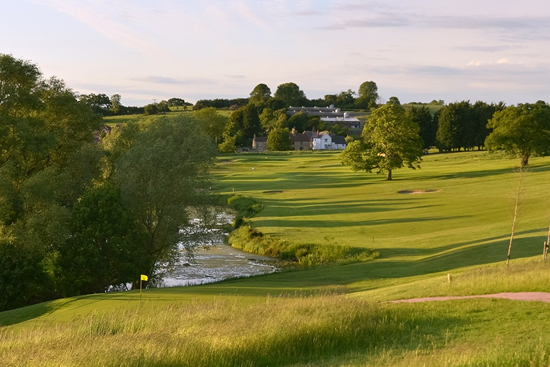 Map of Villages around Bourne
Baston Fen
Baston Fen is the largest remaining area of wet fenland in Lincolnshire and is designated a Site of Special Scientific Interest. It is a long tract of permanent pasture, which is flooded in winter and attracts large numbers of wildfowl. The reserve is perfect for bird spotting and is known for attracting a good variety of dragonflies along with many other invertebrates.
Baston Fen is located on the Baston to Tongue End and Spalding road, just outside of Baston village (south of Bourne) at the foot of the River Glen. The nearest postcode PE6 9PX.
Thurlby Fen Slipe
The Thurlby Fen Slide can be found at north side of the River Glen, opposite the Baston Fen nature reserve. This reserve is about 1.2 miles long and consists of old flooded borrow-pits with a gravelly bed, associated reedbeds, scrub and grassland and adjacent hedgerows. The reserve is noted for its dragonflies and a huge variety of birds can be seen here.
The slipe can be reached from the A15 by turning east at Thurlby crossroads. Passing Thurlby church on the right, follow the lane for 0.9 miles and then turn right along Baston Edge Drove green lane to the reserve entrance where there is parking space for cars at the end of the drove road. There is a linear path along the length of the reserve.
Toft Tunnel
Toft Tunnel was part of the last railway into Bourne - the line which linked the industrial Midlands with the East Coast resorts. It took a total of 400 men, 2.5 million bricks and 2 years to build. The line was used extensively during the summer months to transport those wishing to visit the coast, before passenger and goods services on the line finally stopped in 1959 and work to remove the tracks started in 1962.
The tunnel is now surrounded by a nature reserve, with park benches, steps, and a pleasant woodland trail above the tunnel linking both portals. Despite the various warning signs about falling masonry, the tunnel itself is in good condition.
Toft Tunnel is located south-west of Bourne on the A6121 Stamford road, roughly 0.6 miles from the A151 junction. Limited roadside parking is available by the entrance to the west cutting and in a small lay-by adjacent to the east cutting. Access to either cutting is from the roadside. Access to the track level is by steps.
The Macmillan Way
A long distance walk known as the Macmillan Way runs through Kate's Bridge on the western edge of the Fens (just a few miles south of Bourne) before joining the long oolitic limestone belt. This fully waymarked route is 290 miles in total length and links Boston in Lincolnshire to Abbotsbury in Dorset, following existing footpaths, bridleways and byways, and small stretches of minor roads. The full route covers some beautiful English countryside and takes you through the counties of Lincolnshire, Leicestershire, Northamptonshire, Oxfordshire, Warwickshire, Wiltshire, Somerset and Dorset. It is promoted to raise money for Macmillan Cancer Relief and therefore is a very popular walking route - due to its long distance though, most people choose to tackle it in stages.
Cycling and Walking Clubs in Bourne
Bourne Wheelers Cycling Club
A club for all cycle enthusiasts in Bourne. Members compete in time trials, road races, mountain biking, cyclo cross, track, grasstrack and sportives.
Members also take part in social rides that depart from Bourne all year round and usually include a cafe stop.
During the Spring and Summer there are weekly 10 mile time trials on 3 different courses in the Bourne area.
Bourne & Morton Cycling Club
A Bourne based social cycling club, affiliated with British Cycling, who cater for any cyclists, from seasoned to total beginners.
South Kesteven Health Walks
Walking for Health South Kesteven provides free walks for beginners, people with health conditions that affect their daily activities, or people wishing to take a step down from a more intense activity level.
The group meets at the 1Life Bourne Leisure Centre every Friday at 11.45am for a walk around Bourne lasting around an hour.
Did you know? Bluebells, which are often found in the various woods around Bourne during springtime, are a protected species under the Wildlife and Countryside Act 1981. This prohibits anyone from digging up the bulbs and landowners from removing bluebells from their land for sale.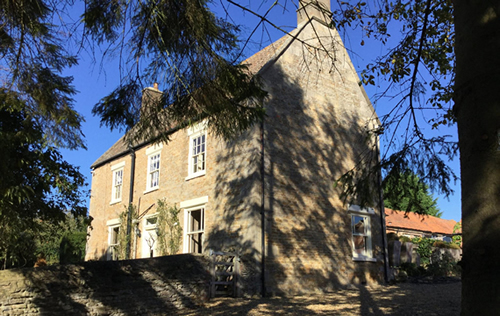 Related Links
Bourne Woods - GPS Cycle and Walking Routes
Health Walks in and around Bourne
Walking: Flat maybe, but boring? Never: Paul Gosling visits Lincolnshire in bloom