Employment in Bourne
Retail and manufacturing make up the biggest employment sectors in Bourne, closely followed by health, education and construction. Other employment sectors in Bourne are marketing & design, website development & software engineering, agriculture and warehousing & distribution.
Some of the main employers in the town include Warners - a large established high quality magazine, brochure and catalogue printer; Bakkavor - a leading international manufacturer of fresh prepared foods; BM Polyco Ltd - one of the largest selections of technical and disposable gloves, bags and workwear in the UK, Bourne Textile Services - part of the Johnson Service Group, provides a wide range of high quality linen to over 1000 hotels across the England and Wales; Lincolnshire Herbs - one of the largest growers of fresh cut and living pot herbs in the UK; and Point74, who provide bespoke software solutions to the food manufacturing industry. The Larkfleet Group, an award-winning housebuilding and development company, also have their head office in Bourne - Larkfleet now build homes all over the country and have grown significantly over the past few years. There are also over 60 businesses located on the Bourne industrial estate, Cherry Holt Road (please see https://suite.endole.co.uk/explorer/postcode/pe10-9la). Due to the regeneration and expansion of the town, jobs in the construction industry are also quite easy to come by.
Bourne is a small town so employment opportunities can be quite limited. For this reason some people in the town choose to commute to the near-by growing city of Peterborough that has a number of large business parks, along with some big national companies, including BGL Group (home to a number of iconic brands and businesses), Coloplast, Bauer Media Group, Perkins Engines Company Ltd, Russell Burgess and Ideal Shopping Direct. Commuting to Peterborough from Bourne typically takes around 30 to 40 minutes depending on traffic and the area of Peterborough you are commuting to. There are also business parks in the near-by larger towns of Spalding and Stamford that offer further job opportunities to residents of Bourne.
For retail jobs, Waterside Garden Centre (located just south of Bourne) offers a number of opportunities in this sector, as do the various supermarkets in the town, including Tesco, Sainsbury's and Lidl. For younger people, including those looking for job whilst studying, the Bourne Leisure Centre offers a number of opportunities.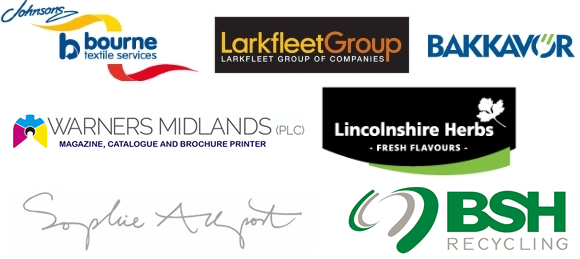 What the Statistics Say
Statistics would suggest that overall Bourne has a low rate of unemployment; the rate of unemployment in Bourne is both lower than the average for Lincolnshire and lower than the national average, suggesting that finding a job in this area maybe easier than most places. The average salary in the town stands at just over £20,000 per annum (valid 2019), which is lower than the national average. The rate of residents claiming any benefit is more than 10% lower than the national average, suggesting higher salaries than the average in the area.
To see jobs currently advertised in and around Bourne, please visit our Bourne Jobs page.