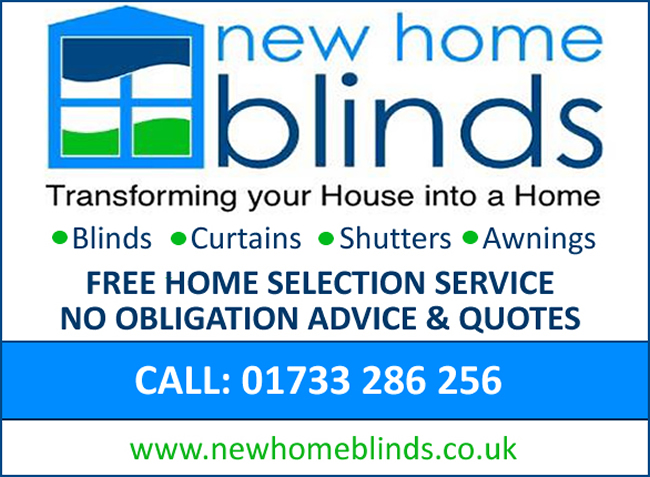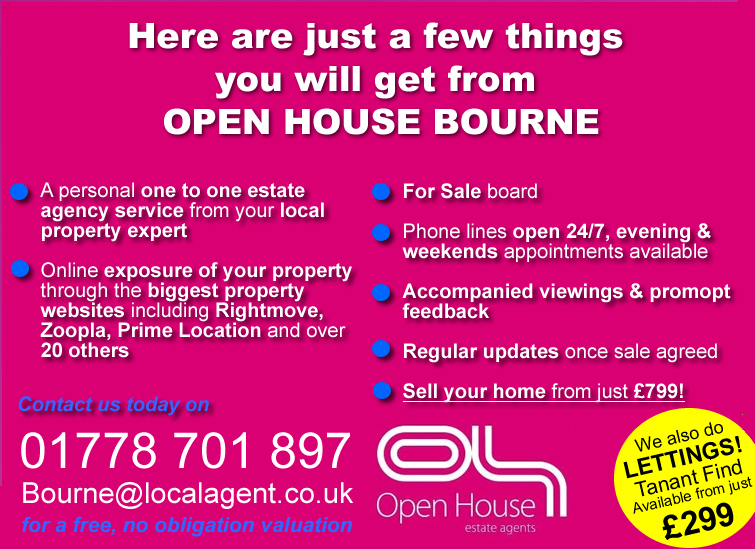 Employment in Bourne
Lincolnshire produces around 12% of the UK's food, so it's no surprise that food and farming is the biggest economic industry in the county - food manufacturing therefore represents a big industry in Bourne, as it does in the rest of Lincolnshire.
Retail and engineering also contribute quite heavily to the employment sectors in Bourne, closely followed by health, education and construction. Other employment sectors in Bourne are marketing & design, website development & software engineering, agriculture and warehousing & distribution.
There are several large companies in Bourne that employ a large pool of people from within the local area. There is also quite a large industrial area in and around Cherry Holt Road (including South Fen Road and Spalding Road) that is home to over 60 businesses (please see https://suite.endole.co.uk/explorer/postcode/pe10-9la for more information). Due to the regeneration and expansion of the town, jobs in the construction industry are also quite easy to come by.
Office based jobs are under-represented in Bourne when compared to the East Midlands average, with many residents employed in management, professional and technical professions commuting outside the district to work in Peterborough and other locations.
To make Bourne a more sustainable community there is a need to reduce out-commuting and redress the balance between housing development and employment opportunities where the gap has wipened quite considerably over recent years due to a large increase in the volume of housing being built.


Major Employers in Bourne
Warners Midlands Plc
Probably the largest employer in the town, Warners have been based in Bourne since 1926 and are a family-run large established high-quality magazine, brochure and catalogue printer. The company are the chosen print provider for more than 500 regular titles and are expanding year-on-year.
location_on
The Maltings, Manor Lane, Bourne PE10 9PH
Bakkavor
Bakkavor are a leading international manufacturer of fresh prepared foods in the UK, with sites across many locations in the UK, including Bourne. Their customers include all the well-known UK grocery retailers as well as some of the world's best-known international food brands. Positions in both the operational environment and in central and support functions are always in demand here.
location_on
33 Spalding Rd, Bourne PE10 0AT
Boss Cabins
Boss Cabins is the UK's leading manufacturer and supplier of welfare cabins, portable toilets, secure storage and tool charge stations to the construction industry. They are one of the areas largest employers and offer opportunities for a number of positions including welding, assembly, spray painters and engineers.
local_phone
0845 180 1616
location_on
Bcs House, Pinfold Road, Bourne, PE10 9HT
BM Polyco Ltd
With over 250 staff, BM Polyco combines the 85 years' expertise of two leading businesses, who provide protection and hygiene products and services in the workplace and home. They offer one of the largest selections of technical and disposable gloves, bags and workwear in the UK. From their state-of-the-art warehouse and laboratory testing facility in Bourne, they deal with designing, sourcing, licensing and selling products.
web
www.polycohealthline.com
location_on
South Fen Road Bourne PE10 0DN
Bourne Textile Services
Bourne Textile Services are part of the Johnson Service Group, who provide a wide range of high-quality linen to over 75,000 hotel bedrooms across England, Wales and Scotland in conjunction with their sister partners, Afonwen and PLSs. They are one of the leading suppliers of bed linen to the hotel industry in the UK. Travel anywhere across the country and you're likely to see one of the companies lorry's on the roads.
web
www.polycohealthline.com
location_on
South Fen Road Bourne PE10 0DN
Lincolnshire Herbs
Lincolnshire Herbs is part of a large, privately owned European group of companies specialising in the growing, packing and distribution of fresh herbs. The company supply retail, food service, wholesale markets and manufacturing.
web
www.lincolnshire-herbs.co.uk
location_on
Spalding Rd, Bourne PE10 0AT
The Larkfleet Group
The Larkfleet Group are an award-winning housebuilding and development company who have their head office in Bourne. They are a sustainable housebuilder, a manager and developer of sustainable energy projects and an investor in sustainability focused R&D. The housebuilding arm of the business has built properties all over the country, focusing on energy-efficiency and sustainability.
location_on
Larkfleet House, Falcon Way, Bourne PE10 0FF
Wetherspoons
Wetherspoons are one of the UK's top employers and offer an award-winning training programme and many benefits. Based on North Street, this large pub/restaurant venue offers a variety of job opportunities.