Bourne Town Demographics
The town has a growing population that is now 17,981 (2021 Census). This is expected to grow even more over the next few years as more homes are built in this popular area.
Lincolnshire has a whole has a population of 0.73m (valid 2018), which has grown 9% over the past 10 years. The town lies in the district of South Kesteven, which has its headquarters in Grantham, Lincolnshire. Along with Grantham, other towns in this district include Stamford and Market Deeping. Grantham is the largest town in the district, with Market Deeping being the smallest.
Bourne parish includes the hamlets of Cawthorpe and Dyke. Morton parish lies to the north and Thurlby parish to the south, with Deeping Fen parish forming the southeast border. The South Forty Foot Drain completes the eastern border. The parish as a whole covers some 10,100 acres and includes the hamlets of Cawthorpe (1.5 miles north of Bourne) and Dyke (1.5 miles northeast).
The population of Bourne is thought to be older than the national average, and this is reflected in the large proportion of retirement age persons living in the town. However, the population of Bourne is thought to be younger than the Lincolnshire average. The majority ethnic group in Bourne is white with the main religion being Christian. There are slightly more females than males in the town and most of the population are in good or fairly good health. The unemployment rate is lower than the national average with a big majority of the population either being employed or retired. The most common type of housing in the town is detached, closely followed by semi-detached properties, with a large percentage of home ownership.
Bourne is part of the Grantham and Stamford CC Parliamentary constituency that is majority Conservatives. 59.9% of voters in South Kesteven voted to leave in the EU Referendum.
Bourne is situated at 52.77° North latitude, 0.38° West longitude and 38 meters elevation above the sea level.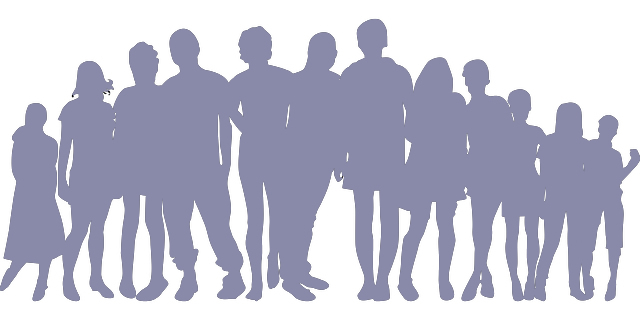 Estimated Population:

17,981 (2021 Cenus)

District:

South Kesteven

Council:

South Kesteven District Council

County:

Lincolnshire

Region:

East Midlands

Country:

United Kindom

Postcode:

PE10

Post Town:

Bourne

Dial Code:

01778
Altitude:

11.0m above mean sea level

OS Grid Reference:

TF094202

Nearest City:

Peterborough (16 miles from Bourne)

Police:

Lincolnshire

Fire:

Lincolnshire

Ambulance:

East Midlands

Type:

Market Town

International Twin:

Doudeville, Seine Maritime, France

Distance from London:

97 miles
Bourne Demographics by Graph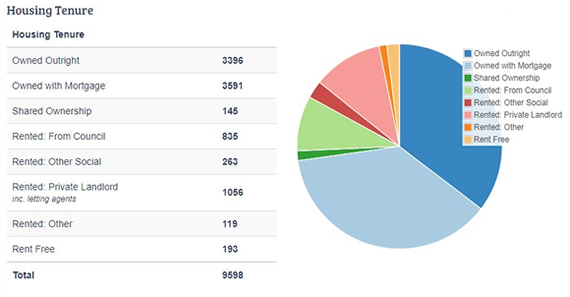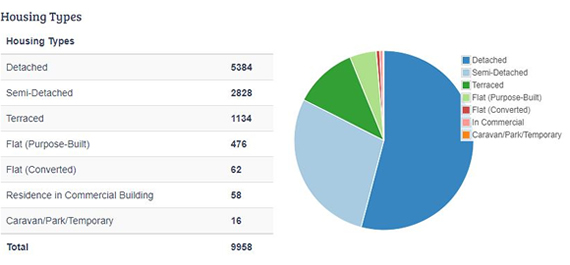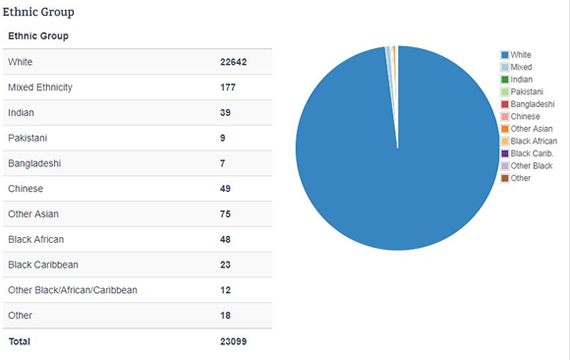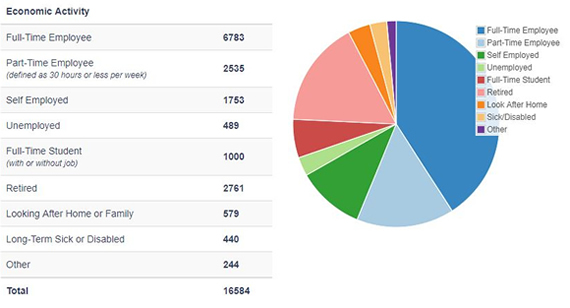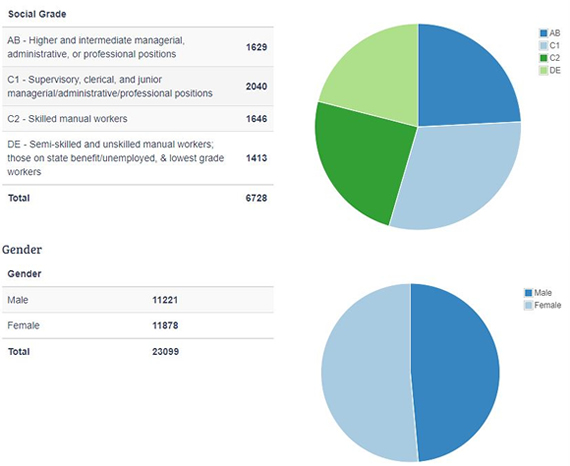 *Data collected in 2011.