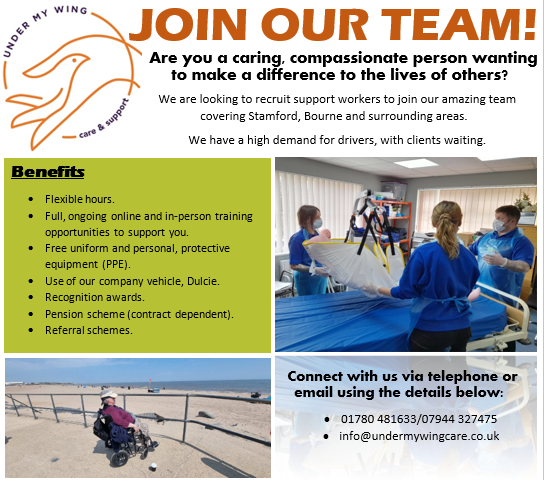 Jobs in Bourne
Online Job Listings for Bourne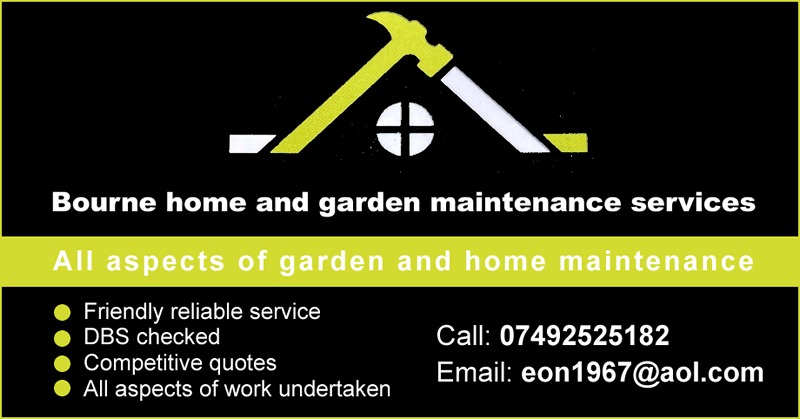 Local Recruitment Agencies
CDS Labour - Agriculture, Horticulture, Industrial, Poultry & Driving
Phone: 03333 442144
Website: www.cdslabour.co.uk
The ONE Group - Accountancy & Finance, Executive, Human Resources, Information Technology, Marketing, Office Support, Technical
Phone: 01733 234 000
Website: theonegroup.co.uk
Toolbar
Toolbar brings together unemployed people of Bourne of all ages who are looking for work and ready to enter the workforce.
This free service encourages job seekers to help and encourage each other to find work. Toolbar provides a range of facilities and services to help job seekers find employment in the local area, including all of the following.
doneAccess to computer and internet facilities
doneAssistance with developing Curriculum Vitaes
doneAssistance in completing Application forms
doneBrowsing through the "Situations Vacant" sections of all local newspapers
doneInterview Techniques, understanding the process
doneDifficult Interview questions and how to answer them
doneIntroduction to the Internet
donePreparatory Interview with feedback
doneApplication forms
doneRecognising transferable skills
To find out how Toolbar could help you get back into employment, please email [email protected] or call 07749 689026.
Tips for successful job hunting
Uploading an up-to-date copy of your CV to various job sites, such as Indeed and CV-Library, can be a great way to get noticed by recruitment agencies who often browse job sites to find suitable candidates for the jobs they are trying to fill. Most job sites offer you the option to make your CV publicly visible to recruiters.
Creating a public profile on LinkedIn and building up a network of professionals is also a great way to get noticed by recruiters. LinkedIn is a is a social network for professionals - it's like Facebook for your career that allows you to connect with other professionals (think of it as a high-tech equivalent of going to a traditional networking event). LinkedIn is very popular with recruiters who will often use the network to search for candidates that match the skills and experience they are looking for. There is an option that can set to indicate to potential employers that you are actively looking for a new position, so it's important to ensure this is turned on to get the best exposure. It's also recommended to do a search for recruitment agencies in the area and add these to your network, along with adding companies in the area who may well contact you directly if they see you are a good fit for any positions they have available. Furthermore, some recruiters even post available positions directly on LinkedIn and the platform will also send you updates about suitable job vacancies in your area. Essentially, LinkedIn does a lot of the leg work for you and can save you valuable time in getting yourself out there - it's important, however, to ensure the information about you is concise, accurate and up-to-date as this could be the difference between getting lots of leads or nothing at all.
Although most employers now post any available job vacancies online across the many job sites, it's always worth contacting employers in the area directly - not only does this immediately put you on a positive footing due to a personal connection, but may also help you secure a position that is yet to be advertised. Even if there are no positions available at the time, the employer may put you on a list of contacts should a suitable position become available in the near future.
It's also well worth registering your details with any local recruitment agencies as these can then work on your behalf to find you a suitable position in the area. Recruitment agencies are specialists at matching a candidate's skill set and experience to suitable vacancies and so can take a lot of leg work out of helping you find a position that suits you. They will have also often built up good relationships with a lot of top employers in the area, giving you exclusive access to their jobs. You may also get put forward for positions that you wouldn't otherwise have heard about. Furthermore, they can offer advice and guidance on CV's, cover letters and other aspects of applying for a position.
Why a CV is important
A CV could be considered the most important part of job hunting because it is the first and maybe only direct communication with a potential employer. For this reason alone, it should be carefully thought out, designed and written so that it makes an immediate positive impact to a potential employer. It is essentially a marketing tool that gives you a opportunity to sell yourself and your abilities to employers - it could well be the difference between getting an interview and not getting an interview.
The information shown on a CV should be concise, accurate and well presented. It is important not to lie or elaborate on your skills and experience, as employers may well catch you out on any fabrications when interviewing you.
A CV should contain all the following information;
donePersonal summary / Career objective
doneCareer history
doneAcademic qualifications
doneAreas of expertise
doneReferences
If you don't feel confident enough to produce a CV yourself, there are plenty of online services that can produce a CV for you - you simply provide the information you want adding to the CV and this will be created for you using a professional format. Reed.co.uk, for example, provides a great online service to produce a great looking CV: www.reed.co.uk/cvbuilder.
Things to consider when looking for employment
It's important to consider the whole package when deciding whether a job is right for you, not just the salary. For example, a position that offers more leave allowance may be worth sacrificing a higher salary and maybe considered hugely advantageous to someone wanting to spend more quality time with the family. The standard leave allowance in the UK is 20 days plus bank holidays but many businesses recognise that time away from work is important in maintaining a work-life balance and so offer more than this. For those with children, flexitime may also be a huge perk as this may allow parents to work around childcare issues and establish a better work-life balance. Furthermore, location can play a big part in a position - working closer to home means less time spent commuting and less money spent on running costs (not to mention clocking up less miles on a car). That said, traveling a little further to work, to near-by Peterborough, for example, could mean a higher salary. Working environment should also be a consideration - consider if you work better in a small tight-knit company or a larger, more corporate business. The latter often provides more opportunity for promotion and career progression; however, you may find that you have more input in a smaller company.
Related Links