Exploring the Villages around Bourne
There are many pretty and traditional English villages and hamlets to explore around Bourne, which are steeped in history and nested in picture perfect countryside. It's no surprise then that the villages around Bourne are very popular with people looking for a quieter pace of life in what is some of the most stunning countyside in the county.
To the north, south and east of Bourne you'll find flat agricultural fenlands with their wide, open skies, beautiful sunsets and more traditional redbrick villages, whereas to the west you can explore the beautiful Kesteven Uplands, comprising rolling limestone hills, ancient woodland and small picturesque villages constructed in local limestone, with many quaint cottages and a quintessential English feel. Amongst the many delights of the countryside, you will find a number of traditional country pubs, most of which serve food on a daily basis, including the charming Wishing Well Inn at Dyke (1.7 miles from Bourne), The White Horse at Baston (4 miles from Bourne) and The Six Bells at Witham on the Hill (5 miles from Bourne).
Some of the most desirable villages to explore around Bourne include the beautiful stone village of Grimsthorpe; the home of the impressive Grimsthorpe Castle, Park and Gardens, historic Folkingham; home of the Hansen's Chocolate House (accessible via the A15 North of Bourne), Little Bytham (accessible via the B1176 South West of Bourne); with its old railway bridges, ancient woodland and a great adventure playground for kids, the idyllic hamlet of Cawthorpe and the quintessential village of Witham on the Hill (accessible via the A6121 to the South West of Bourne). Manthorpe (accessible via the A6121) is also well worth a visit to explore The Bowthorpe Oak, which is largest girthed living British Oak (it is claimed that three dozen people once managed to stand inside its hollow trunk) at around 1,000 years old. If you are interested in playing Golf, the pretty village of Toft (accessible via the A6121) offers an attractive Golf course, along with an historic country house hotel & restaurant. Toft village also offers the opportunity to explore the old MGN line at Toft Tunnel (see below for further information). Northorpe village is great for walking as there are a good supply of public footpaths and cycle routes, along with easy access to the Math/Elsea Woods.
The beautiful and peaceful county of Rutland is also just a short drive to the west of Bourne. This is the smallest historic county in England and has some spectacular countryside alongside idyllic villages with picture postcard cottages, and the historic county town of Oakham (around 20 miles from Bourne).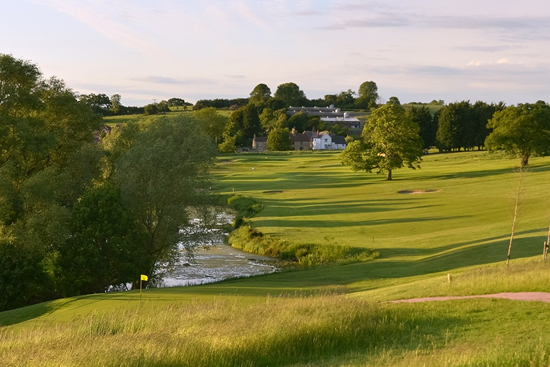 Village Amenities
Most of the larger villages around Bourne have a village shop, a primary school and public house. Morton also has a chip shop and several of the villages, including Baston, Little Bytham and Morton benefit from car repair garages. You'll also find a veterinary clinic in the village of Thurlby.
Map of Villages around Bourne