Visiting Bourne - Eat, Shop, Enjoy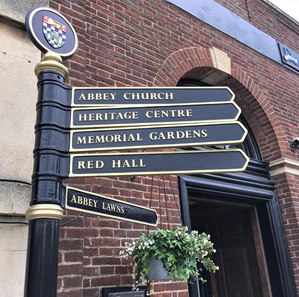 Sitting in the heart of the stunning south Lincolnshire, Bourne is a picturesque market town with a long history, an important motor racing hertiage and a certain charm and friendliness. It's not somewhere most people not from round the area will have heard of, but it's certainly a hidden gem that is well worth visiting. Just a 20-minute drive from the popular tourist destination of Stamford and a 30-minute drive from the thriving city of Peterborough, Bourne is easy to get to and a great choice for either a day visit or longer stay.
Bourne welcomes all visitors to the town with a friendly service awaiting in the great selection of independent shops, restaurants, pubs, bars and coffee shops in the historic and beautiful town centre. Why not treat yourself to Afternoon Tea at The Ginger Fox, or enjoy a relaxing drink in one of the many friendly drinking venues. For food, you'll be spoilt for choice, with a wide selection of cuisines available in a widely diverse range of pubs and restaurants - whether it's Thai, Chinese, Indian, Italian, Tapas or traditional British food, Bourne has it all.
Visit Bourne in the summer months and you'll find the town awash with colourful flowers, with many shops and businesses having hanging baskets and planters that line the streets. The town is generally well-kept through-out the year with planters on all the main roads coming into and out of the town and well looked after roundabouts, grass verges, open spaces and parks.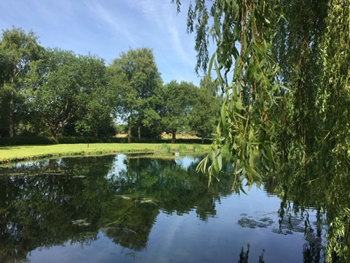 In the centre of the town sits the beautiful Wellhead Gardens and Bourne Memorial Gardens, open daily for visitors to enjoy - relax by the fountains and weeping willows in the Memorial Gardens and explore St Peter's Pool in the Wellhead Gardens, which is among the most ancient sites of artesian supply in England. You might also wish to visit one of the towns two museums - The Delaine Bus Museum and The Heritage Centre, or take a walk in one of the many areas of ancient woodland, including Bourne Woods, Elsea Wood and Dole Wood. Visit in the summer months and you'll also be able to take a splash in the near Olympic-size outdoor pool (open late May until early September). Venture a little further afield to the quintessential village of Grimsthorpe and you'll find the impressive Grimsthorpe Castle, Park and Gardens, and for all those chocolate lovers, Hansen's Chocolate House in the near-by village of Folkingham is a must. Just a few miles south of Bourne in the lovely village of Manthorpe is Bowthorpe Park Farm where you find perhaps England's oldest and largest oak tree with an estimated age of over 1,000 years and a girth of just over 13 metres - it also has a hollow interior so you can get inside the tree. For those that want to relax and have some 'me' time, The Grange Spa (just a few miles from Bourne) offers affordable luxury and pampering with excellent facilities.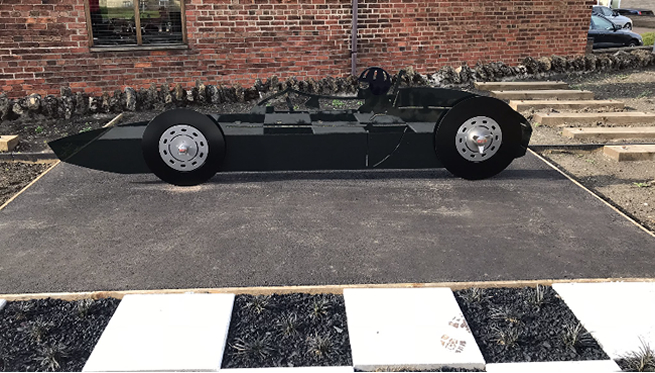 Bourne and the surrounding area is also perfect for those who love walking or cycling as there is some truely stunning countryside to explore in this beautiful pocket of Lincolnshire - whether you like history, nature or riverside walks, Bourne will not disappoint. See the Exploring Bourne page for more information.
Bourne is also well placed to visit other towns in the area, including picturesque Market Deeping and Stamford, and the thriving town of Spalding. The Cathedral city of Peterborough is also around a 30 minute drive from Bourne.
label_importantFind out more about all the area has to offer by exploring our Things to do, Places to eat, and Accommodation directories.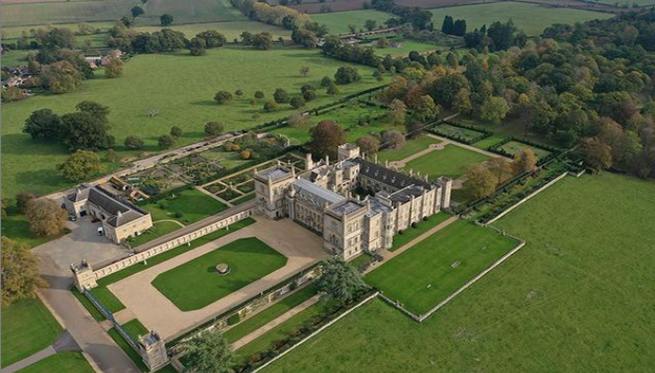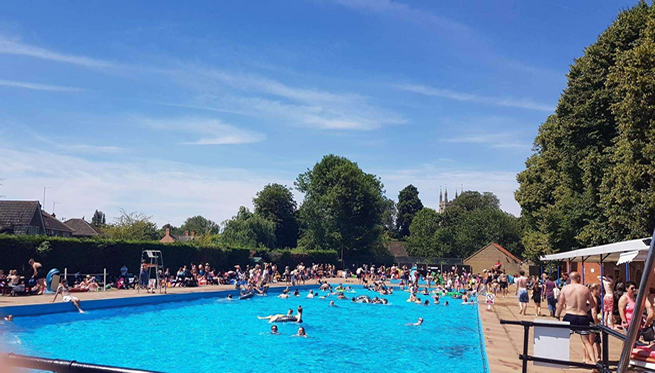 Bourne Town Street Map
To help find your way around Bourne, a useful street map has been provided below.
The town centre is located at the intersection between the four main roads through the town, including North Road (becoming North Street), South Road (becoming South Street), West Road (becoming West Street) and Spalding Road (becoming Abbey Road).
The Bourne Town Centre Postcode is PE10 9AB.
How to Get Here
You can find out how to get to Bourne by visiting our Find Bourne page.
Parking in Bourne
To help locate parking in Bourne, a map has been provided below.
All parking in Bourne is FREE (subject to restrictions at some car parks) and is within a very short walking distance of the town centre.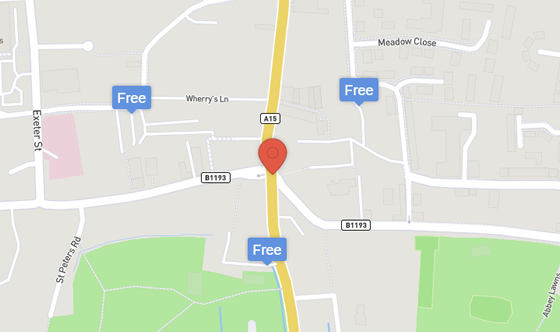 Please note that parking at The Burghley Centre is restricted to four hours maximum, with the first two hours FREE. Parking is FREE after 5.00pm Monday to Saturday and all day Sunday.
Public Conveniences
Public conveniences can be found at the South Kesteven Community Point and Library (accessed via Burghley Archard and Hereward Street) and on South Street opposite the Memorial Gardens.
Please note that these facilities are only open during the day and that there is a 20p charge to use the facilities at South Kesteven Community Point and Library.
Electric Charging Points in Bourne
Larkenergy
Falcon Way
Bourne
Lincolnshire
PE10 0FF
1 x 3kW 13A 3-Square pin
1 x 7kW 32A Type 2 Mennekes
Shell
Milestone Road
Bourne
Lincolnshire
PE10 0ET
1 x 43kW 63A Type 2 Mennekes
1 x 50kW 125A JEVS (CHAdeMO)
1 x 50kW 125A CCS (Combo)
The Sugar Mill Pub & Restaurant
Milestone Road
Bourne
Lincolnshire
PE10 0ET
1 x 22kW 32A 3-phase AC Type 2 Mennekes
1 x 50kW 125A DC JEVS (CHAdeMO)
1 x 50kW 125A DC CCS (Combo)
Burghley Street Car Park
Burghley Street
Bourne
Lincolnshire
PE10 9NS
1 x 22kW 32A 3-phase AC Type 2 Mennekes
Tesco Superstore
Cherry Holt Rd
Bourne
Lincolnshire
PE10 9LS
2 x 7kW 32A 3-phase AC Type 2 Mennekes
Installers of EV Charging Points

See what others have to say about Bourne on Tripadvisor.