Welcome to the Historic Market Town of Bourne
"A community-focused website that seeks to promote Bourne and provide a central resource for its residents, all funded by advertising."
- BourneTown.co.uk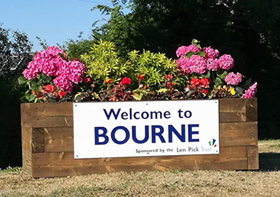 Bourne is a small historic market town rich in wildlife, culture and history, and renowned for its waterways, open spaces, parks and woodland, suitated on the edge of the beautiful south Lincolnshire.
The town of Bourne has a long history, originating from a Roman road from which it was built upon (known as King Street), and also from the excellent water supply sourced locally from natural springs at the Wellhead Gardens. The name "Bourne" derives from the Anglo-Saxon meaning "water" or "stream" and is a common name for a settlement.

Bourne is now a growing and bustling market town with many amenities, including a large leisure centre, outdoor swimming pool, snooker and sports bar, museums, a good range of restaurants, cafes and public houses, several gyms (including a ladies only gym) and a great selection of shops and businesses. There is also a fine selection of accommodation in and around Bourne, so if you're thinking of visiting the area you'll be spoilt for choice - from the quaint cottage in the countryside to a luxury hotel room at The Black Horse in Baston, there's a place to suit every budget and requirement.
label_importantFind out more about the lovely town of Bourne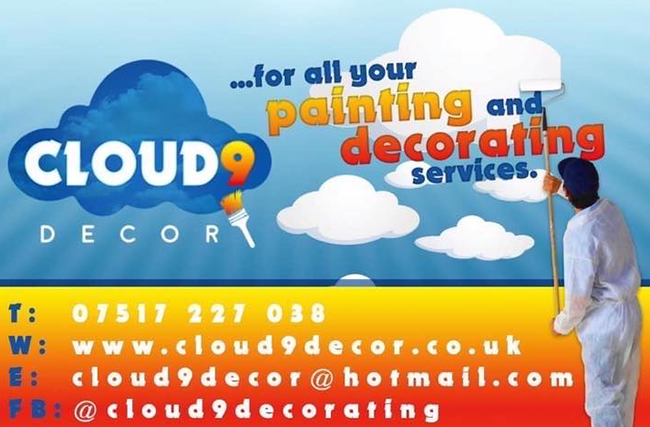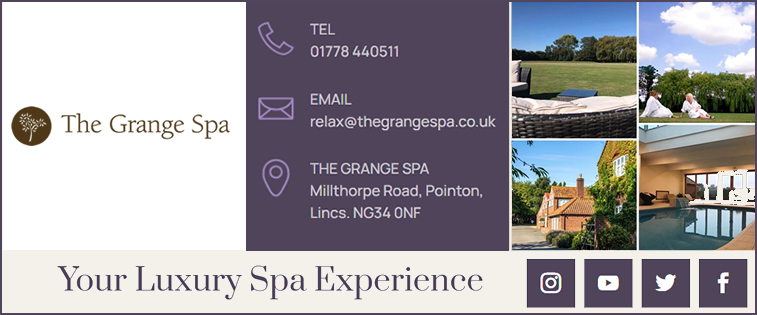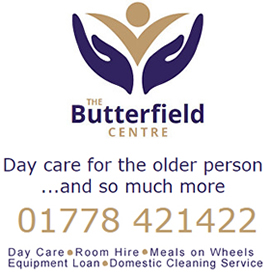 Support Bourne!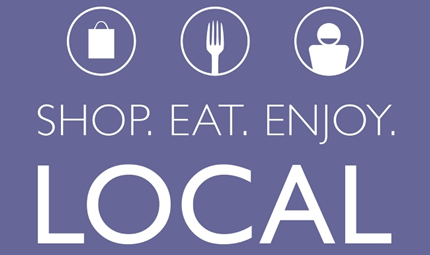 Bourne has a great selection of shops selling a wide variety of items, meaning there's a good chance you'll be able to find exactly what you're looking for right here in Bourne.
Remember that for every item you purchase locally, every drink you buy in a local pub and every Bourne restaurant you eat at, you'll be putting money back into the local economy and helping maintain jobs!
label_importantFind out more
Facts about Bourne
Robert of Bourne, a teacher at Bourne Abbey, was the first person to ever write in English.
The largest living Oak Tree in England can be found at Manthorpe, just south of Bourne. It has a circumference of 40 feet and is over 1000 years old.
Underground Natural Springs provide a constant source of pure water to some parts of Bourne and the surrounding area. This is also the source of the many streams around Bourne.
Bourne Outdoor Pool is one of the largest of the few surviving outdoor pools in the country, at a size of 50 yards (that's near Olympic size!).
William Cecil who was responsible for building Burghley House in Stamford and was Lord High Treasurer to the Queen, was born in Bourne.
The founder of British Motor Racing, Raymond Mays, lived in Bourne and the famous ERA and BRM racing cars were built in the town.
Frederick Worth, who was the founder of the Paris Fashion House was born in the town.
The bridge over Bourne Eau has been voted one of the best Poohsticks bridges by VisitEngland.
Roman coins and other Roman remains have been found in Bourne.
Tesco in Bourne was the UK's second 'zero carbon' store.
Useful Information
Lifesaving defibrillators can be located at the following locations in Bourne:
R J Scholes Funeral Services, Wherry's Lane
Darby & Joan Hall, South Street
Co-op Food, Sedgefield Court, Elsea Park
Elsea Park Community Centre, 1 Sandown Drive, Elsea Park
Bourne Services
label_importantVisit our Services Directory for a full list of services in and around Bourne.
Tell Bourne About Your Business
Advertise your business on here for just £99.00 a year!
label_importantFind out more.
Visiting Bourne
Explore the picturesque town of Bourne and discover the fantastic range of independent shops, eclectic mix of pubs and restaurants, historic buildings, pretty green spaces, ancient woodland and much more!
Where is Bourne?
Bourne is located in south Lincolnshire, in the East of England. It's around 16 miles from the city of Peterborough, 10 miles from the town of Stamford and 97 miles from the London City.
Parking in Bourne
local_parkingAll parking in Bourne is FREE and is available at the following places:
label_importantFor more information about visiting Bourne, please visit our Visiting Bourne page.
Recently Added
Bourne Photographic Studios
A family run business offering professional photography services in and around Bourne. We can cater to your every need both inside the studio and out and pride ourselves on always providing a friendly and highly professional service.

label_importantFind out more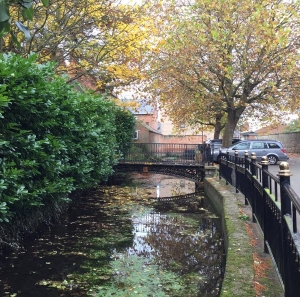 The picture perfect Church Walk, Bourne.