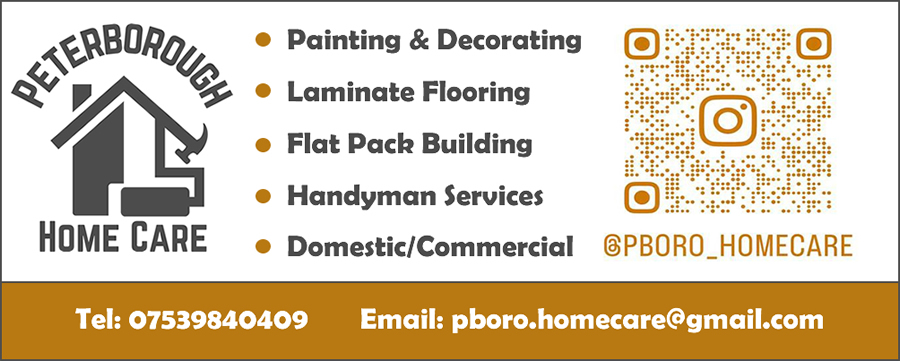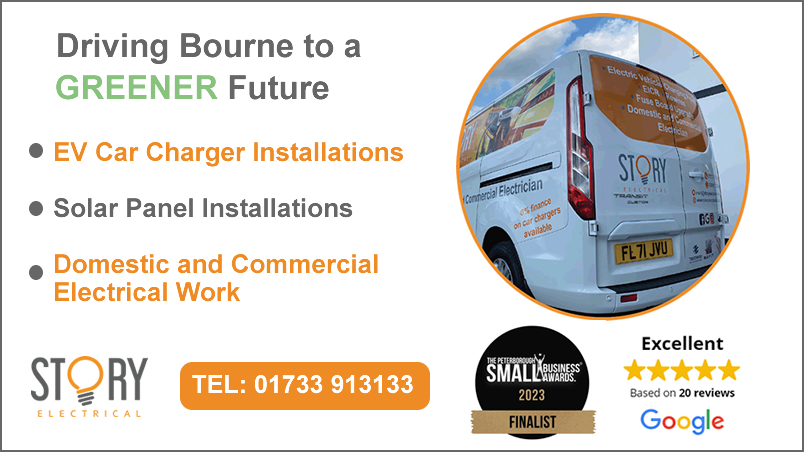 Property in Bourne
Bourne Housing Stock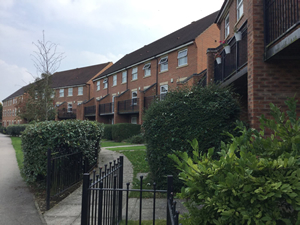 Bourne is renowned for its redbrick housing, as is the case in many other parts of England - look closely and you'll also notice some limestome built properties. The town has a hugely varied selection of properties, from the very old to the brand new, from apartments to large family homes. There's a diverse mix of different property styles that represent the long history of Bourne, including Georgian, Victorian and Edwardian properties, alongside more modern housing styles.
Bourne is fortunate to have a good housing stock and property generally sells quickly in the town due to good demand and affordable house prices. Rosedale Estate Agents, who have an office in Bourne, report that the Bourne housing market is in great shape for the medium to long term, making Bourne a great place to invest in property.
The great thing about Bourne is that there are very few areas that could be considered not desirable and certainly no areas considered unsafe. The best areas tend to be the more established areas, with the larger period properties that are often situated on large plots with plenty of character and charm, mostly found on the outskirts of the town. North Road and Mill Drove (just off North Road) are thought to be considered the most prestigious roads in Bourne, being lined with trees and some imposing grand old properties. Properties on and around the Beech Avenue area of town also sell particularly well as these are generally spacious solid houses constructed by Parker Homes, who were once a reputable property developer in the area. Properties in or close to the town centre are also popular as they offer great access to the numerous amenities of Bourne town centre, while many are tucked away in quiet pockets so not plagued by the noise and pollution that often comes with living in a busy town centre.
The town centre is undergoing somewhat of a regeneration at present which is seeing many new apartments and town houses being built, owning somewhat to the trend for more people living alone and catering for those looking to downsize; Wherry's Lane is one of the major redevelopments in the town which has seen a number of luxury apartments and town houses built on a previously neglected part of the town (along with conversion of the former Wherry's Mill into apartments). The town centre is a thriving place to be, with many new shops, bars and restaurants opening in recent times - this makes it a popular place to live for those seeking the many amenities offered by town centre living.
Most of the new developments in Bourne are located on the southern outskirts of the town, with the popular Elsea Park making up the majority of the new build quota. Property in this area of the town is sought after due to the good transport links to Peterborough, Stamford, Grantham and the A1.
A great benefit of living in Bourne is that wherever you live the town centre is never more than a 30 minute walk and there are bus stops located in each area of the town making it easy to hop onto a bus and get into the town centre or other areas of the town. Furthermore, Bourne is well-served by supermarkets with Tesco, Lidl, M&S and Sainsbury's all residing in the town. There's also great access to green spaces, woodland and the stunning Lincolnshire countryside from all parts of the town.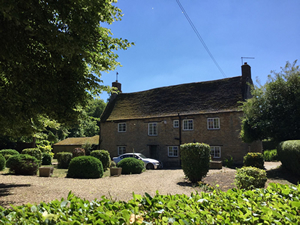 For those more suited to village life, Bourne is surrounded by many pretty villages, nested in the stunning Lincolnshire countryside. Five miles south of Bourne is Baston village, highly desirable due to its great facilities (there are two pubs, a primary and private school, village shop, post office, hairdressers, children's playground and a garden centre/shopping outlet), community feel (there are always lots of events going on in the village) and good transport links to Bourne, Market Deeping and Stamford. The small picturesque villages to the west of the town located in the popular Kesteven Uplands are also very sought after, with many properties constructed in local limestone and some with amazing views over the rolling landscape. The small villages of Northorpe and Thurlby (just a few miles south of Bourne) also have some very nice housing stock, consisting of mostly detached properties with large plots (built in the 1970's) and some quaint cottages - properties here are particularly popular as they offer easy access to woodland and are within walking distance of Bourne. For those happy to live a little further away from Bourne, the village of Greatford is a lovely quintessential English village that is around six miles from Bourne.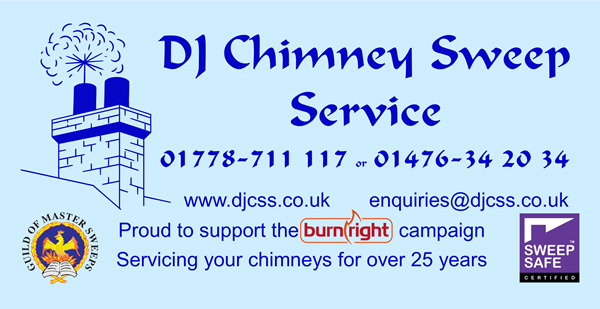 Bourne Property Prices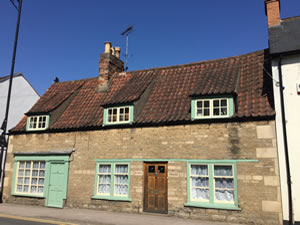 Property prices, compared to some parts of the UK, are relatively on the low side (especially when comparing prices to those in London and the home counties), however, when compared to the rest of Lincolnshire, they are amongst the highest in the county - with only Stamford being more expensive (and some of the surrounding villages). In fact, property prices in Bourne are considerably less than those found in the popular Georgian town of Stamford, just 10 miles south of Bourne, making the town a popular alternative to Stamford. Bourne is also a popular destination for those wishing to relocate from London and more expensive parts of England, including Kent and Essex. For those moving from London and areas further south, you'll get much more property for your money in the Bourne area. Many people who settle in Bourne from these areas report their quality of life improving due to having a much better property, access to good education for their kids and feeling safer in general due to lower crime. Those that have moved here from London itself also report feeling happier due to the easy access to surrounding countryside, woods, parks and green space.
Properties in Bourne had an overall average price of £271,962 over the last year (2022). The majority of sales in Bourne during the last year were detached properties, selling for an average price of £349,288. Semi-detached properties sold for an average of £236,889, with terraced properties fetching £207,963.
Property prices in the area have dropped in recent times as a result of the interest rate rises and the cost of living going up, however, there is still a good demand for properties of all types in and around Bourne and property that is priced correctly do sell quickly.
It is possible to pick-up property slightly cheaper in the near-by villages of Morton (3 miles from Bourne) and Rippingale to the north of the town, where property can be up to 10% cheaper than a comparable property in Bourne.
Property Demand in Bourne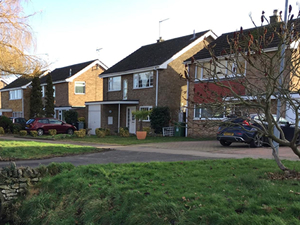 Of all property types available in town, one-bedroom apartments tend to be in least demand and this is reflected in the prices for these properties which can be picked up for around £100,000. Detached family homes in the more established areas of town tend to be in most demand, and as a result these sell quickly - over the last twelve months, the majority of sales were detached properties. Three-bed detached homes are generally in most demand with four-bed detached homes taking much longer to sell on average. A decent sized detached property will normally sell for in excess of £300,000 . The traditional terrace housing also tends to sell quite quickly as Bourne has a limited supply of this property type - if presented in good order, these properties can sell within weeks as they are popular with first-time buyers and investors. Property on the new Elsea Park development also tends to be quite popular due to its position on the southern outskirts of the town meaning it has good transport links to Peterborough, Stamford, Grantham and the A1. Living here does tend to come at a premium though, as all residents who own their property must pay a contribution towards the Community Trust who manage the estate - the Trust do, however, do a great job of looking after the estate, which always looks well maintained.
If you're looking to retire in Bourne, you'll be in good company as the town has a large retirement population and several developments that cater specifically for this group of people. The Croft (off North Road) is a well-designed new retirement village close to the town centre with a varied selection of properties arranged around attractively landscaped courtyards and gardens, with a large manor house as its focal point which serves as the community centre. A similar retirement village, appropriately named The Croft at Baston, is located in the desirable village of Baston, just a few miles south of Bourne. If you would prefer a fully managed apartment, then Browning Court (off Manning Road) is the perfect development. Located just outside the town centre, Browning Court has a 24/7 on site duty manager, communal lift service to all floors, a restaurant facility offering a 3-course lunch every day, a handy man and a laundry service.
Want to sell your property quickly?
Ultimately a property that is priced realistically should have a much greater chance of being sold quickly but kerb appeal and presentation of a property should never be over-looked as these can make the difference between a sale or no sale.
A property should look neat and tidy from the moment the buyer first sets eyes of it; cut the lawn, plant some flowers and clean the windows - this all helps to set a good first impression.
The inside of the property should be clean and tidy, with minimal clutter - most especially the bathroom and kitchen should be clean and in good condition as these are the main rooms people look at when considering buying a property. It's also well worth giving the main rooms in the house a new lick of paint, if needed - the smell of fresh paint and the sight of clean walls will demostrate that your home is well cared for. Remember to keep any paint colours to a neutral tone as stronger colours may not be to everyone's taste. Make the best of any natural light by ensuring any blinds and curtains are fully open, and that there is no furniture blocking light from a window.
Did you know? The average property transaction takes around three months to complete and around one in four transactions fall through. Moving home is also considered one of the most stressful life events that we endure.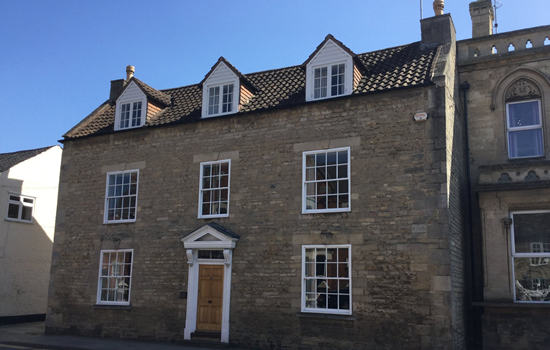 Bourne Rental Market
The rental market in Bourne is buoyant with properties to let that are in good order being snapped up very quickly. As a result of the high demand for rental properties in the area, prices being charged for rent are rising steadily. As a general rule, the price of renting a decent two bed house in Bourne will set you back around £650 to £750 a month (flats being slightly cheaper at around £600 to £700 a month), with a three bed property costing around £800 to £950 a month. As with property to buy, rental properties tend to be slightly cheaper in the villages to the north of Bourne.
Property Schemes Explained
Shared Ownership
This is a system by which the occupier of a property buys a proportion of the property (typically 50%) and pays rent on the remainder, typically to a local authority or housing association. The proportion of the property owned can be increased over time if this is a viable option for the dweller.
This can be a great way to aid getting on the property market for those who are struggling to save for a deposit as it means that a deposit will only need to be put down for the proportion of the property being brought.
There are a good proportion of shared ownership properties in Bourne as developers now include a percentage of these properties for most new developments over a certain size. Please see www.rightmove.co.uk/property-for-sale/Bourne/shared-ownership.html for a full list of shared ownership properties currently available in the Bourne area.
Affordable Housing
Affordable housing aims to provide cheaper homes for people who can't afford to buy or rent at market rates; this includes shared ownership, social rented properties and other affordable schemes.
Most affordable housing are new-build properties that are provided as part of larger new developments. Planning policies set by the government (Section 106) state that at least 10% of the homes on developments of 10 or more units should be classified as 'affordable'.
It's often hard to distinguish affordable housing from that available in the private sector as developers often use the same style for both. In this way both private and affordable homes are blended together to create a sense of community and cohesion.
Affordable homes will often be sold to housing associations who will manage these and decide on suitable tenants. In Bourne and England as a whole there is currently a real shortage of affordable homes, meaning the wait for one of these properties is often long.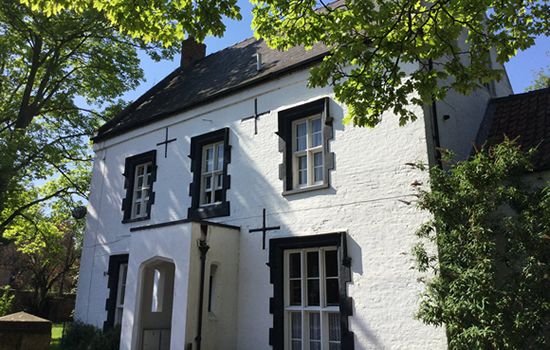 New Homes Vs Old Homes
New Properties
New homes often get bad press but the reality is, if built properly, new homes are actually more energy efficient, have better sound insulation (between adjoining properties) and are easier to maintain. They also act as a blank canvas, meaning it is easier for the buyer to put their own stamp on the place without the hassle of replastering, sanding, etc. Furthermore, new homes offer a warranty period, meaning that should anything not be right with the property, this should be put right without any cost incurred by the buyer. Developers also build homes to suit modern lifestyles, with open plan kitchen/dining areas to allow better use of space and en-suite bathrooms to master bedrooms.
The quality of new homes does vary depending on how well that particular site has been managed and the specification and standards of the developer. Essentially, a site manager will often determine the quality of the new build. As a general rule, smaller developments built by smaller, more local developers are often built to higher standards as the attention to detail and quality control tends to be higher.
Brand new homes often do not come with a TV aerial, curtain poles or wheelie bins, so it's important to factor in additional costs for these items. Many new developments are also not adopted by the council and therefore the roads, pavements, lighting, grass verges, etc., will be looked after by a management company and so it's important to factor in an additional monthly cost to cover the services provided by this company.
Older Properties
Older properties offer many advantages over new properties; they are often more solid as the internal walls are solid brick as opposed to the stud walls used for many new properties - this offers greater sound insulation between ajoining rooms. Older properties also tend to be situated on larger plots, with front gardens, large driveways and a good-sized rear garden - properties in older estates tend to be more appealing for this reason as there a greater sense of space between neighbouring properties. Older properties can also offer more space inside as proportions tend to be more generous - high ceilings and large windows also add to sense of space and light. Furthermore, it is often easier to add value to older properties by bringing them more up-to-date to suit modern lifestyles and decor. Some older properties, particularly from the Georgian, Victorian or Edwardian eras, also offer a lot more charm and character when compared to new builds.
How to Choose the Right Estate Agent
Once you've decided to put your property on the market, most people will use an estate agent to help market this. There are many estate agents in and around Bourne, so how do you know which one is right for you? The truth is they all do a very similar job in that your property will be marketed online using Rightmove.co.uk and other online property websites, and most agents will have a list of potential buyers looking for your type of property that will email with your property details. Most will also offer to erect a For Sale board outside of your property to grab the attention of passers-by.
Of course, you don't need to use a local estate agent as there are now many online agents offering the same service for a competitive price. A local estate agent, however, should be very knowledgeable when it comes to the local market and as a result should be more proactive in marketing your property at the right price and to the right people. What's key is finding an agent who is proactive and goes that extra mile to try to sell your property. Some agents, for example, offers various additional ways of showcasing your property over others, including virtual tours, video tours and floor plans. These additional features can help any potential buyers get a better feel for the property and showcase its full potential, therefore encouraging viewings. Some agents are also better than others at giving feedback and stats for your property. It's also worth considering when an estate agent is open – many agents are now open at weekends but there are still those who operate strictly Monday to Friday which could limit the potential window of opportunity to market your property.
Remember that an estate agent is working for you and so you should never feel guilty about chasing them and asking for help and advice to get your property sold as quickly as possible.
Listed Building Guidelines: What You Should Know
Those who own listed buildings should be aware of the laws surrounding the buildings. There are special requirements that owners should know about. These requirements relate to extensions, maintenance, demolition and alterations to name a few. Read this guide from Heritage Consulting to learn more.
What Are Listed Buildings
They are buildings that are on the 'List of Buildings of Special Architectural or Historic Interest'. This is a list that has been created by English Heritage. The DCMS has approved of the list, which falls under the Planning Act of 1990.
What Is Covered By Listing
All of the building is covered. This includes everything from the inside to outside, alternations, later additions and original structures. This is regardless if it's included in the list description.
Listing
The law states that listings extends to any object within the building's curtilage. It also includes any object of the structure that is affixed to the property. Even if an object isn't affixed to the building, it is still covered by the legislation.
However, people can alter their list description. They can do this in order to make the description more precise. This is thanks to the recent ERR Act. Heritage Consulting can help to guide you through the process.
What Is Grading
There are three categories that listed buildings fall under:
Grade One: These are buildings that are of exceptional interests.
Grade Two: These are very important buildings that are considered to be more than special interest
Grade Three: These are buildings that are of extreme special interest that warrants the utmost effort in order to preserve them.
Is Your Building Listed?
You can find out if your building is a listed building. All you have to do is go to the The National Heritage List for England. This is a database that you can search, and it contains all of the listed buildings in Britain. In Wales, you can search via the Royal Commission's database.
Can You Get A Building Listed or Delisted
You can submit your building for consideration for delisting or listing. Simply submit an application to the English Heritage, who will then assess your building. They will also provide advice to the DCMS before a decision is made.
Listed Building Consent
Anything that affects the historic interest or architectural character of the building will require consent. The intentions of the system isn't to prevent changes to a building, but to make sure that works are performed in a specific manner. If you need advice, then you should contact Heritage Consulting or the planning authority where the building is located.
Unauthorised Works & Penalties
If you perform work on a listed building, and it isn't authorised, then you can be faced with penalties. You could be sentenced to prison for a period of up to three years. Additionally, you can be faced with fines of up to £20,000, and in some cases the Crown Court may issue more severe penalties.
Bourne Property Demographics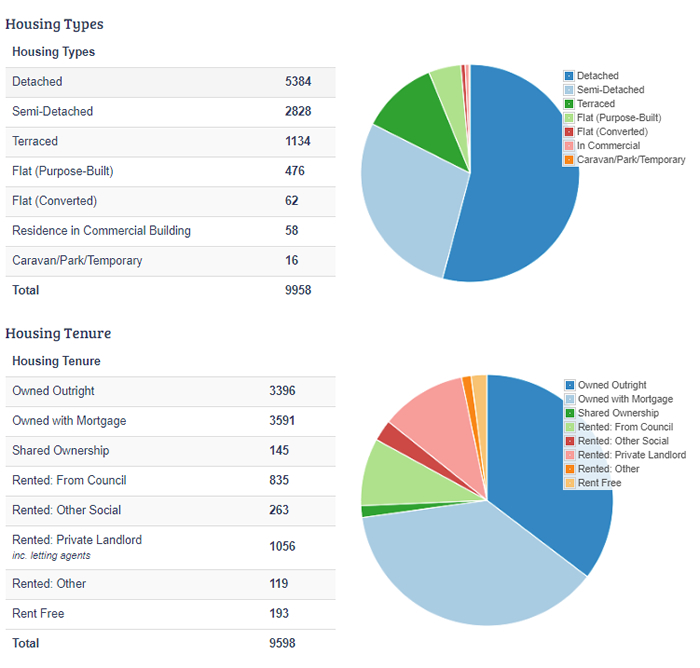 *Data valid 2011.
Removal Companies in Bourne
Cliffe's Removals

01778 394 291
Lincs Removals

01778 420723
Housing Associations in Bourne
Accent Nene Housing Association

01733 295 400
Circle Housing Wherry

0300 333 0165
Longhurst & Havelok Homes Ltd

0800 111 4013
Local Estate Agents
Eckfords

(Sales and Lettings)
01778 426215
Newton Fallowell

(Sales and Lettings)
01778 422567
Quentin Marks

(Sales only)
01778 391600
Rosedale Property Agents

(Sales and Lettings)
01778 420011
Winkworth

(Sales and Lettings)
01778 392807
R Longstaff &amp Co

(Sales and Lettings)
01778 420 406
Stephen Knipe & Co

(Sales and Lettings)
01778 421900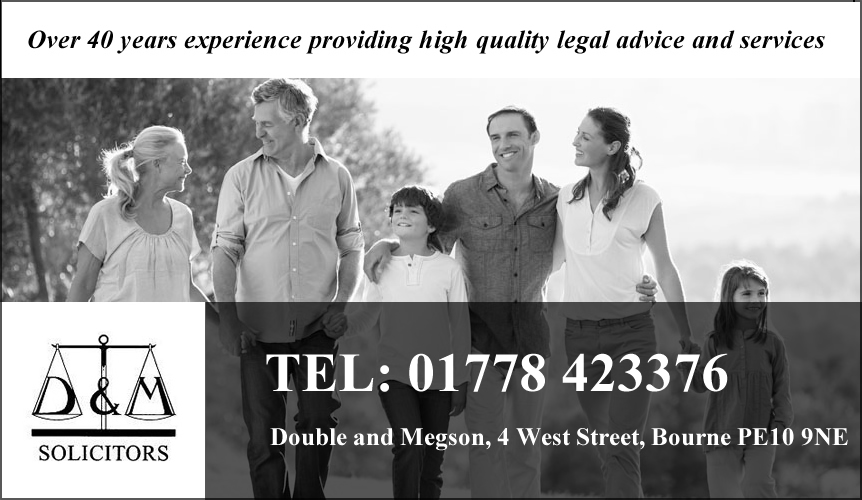 Uselink Links
Fast and Accurate broadband Speed Test
Broadband Deals
SureMove Property Lawyers
Retirement Homes & Sheltered Housing in Bourne
Broadband Speed Check
Apply for Planning Permission in Bourne
Planning Applications in Bourne
Property for Sale in Bourne
Property to Let in Bourne
Shared Ownership Property in Bourne
New homes in Bourne
Rooms to Rent in Bourne
Commerical Property in Bourne
Zoopla (Sales and Lettings)