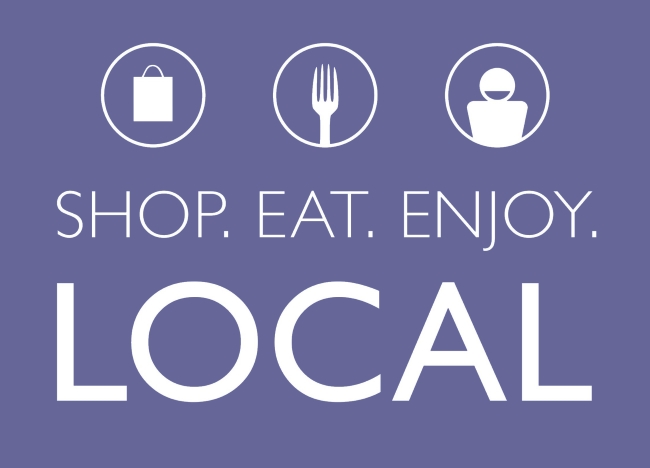 Bourne is a growing town with a bright and exciting future, however, like many towns and cities all across the UK, the high street in Bourne is under threat due to a multitude of factors, including high business rates & rent, online shopping and supermarkets.
The danger is that if we don't support our local town, the shops will know and love will ultimately have to close down and we will lose the wonderful independent shops that have served our community for many years.
Shopping locally strengthens the local economy, creates more local jobs and reduces your carbon footprint. A vibrant and growing town centre is so important in creating a sense of community and prosperity, and encouraging more people to visit the town.
Remember that for every item you purchase locally, every drink you buy in a local pub and every Bourne restaurant you eat at, you'll be putting money back into the local economy and helping maintain jobs!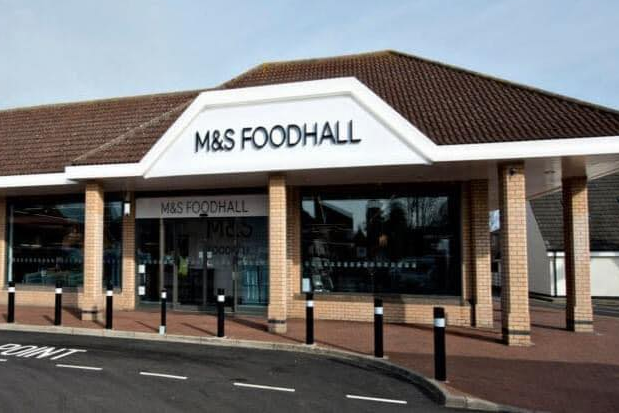 A Great Selection of Shops
Bourne has a great selection of shops selling a wide variety of items, meaning there's a good chance you'll be able to find exactly what you're looking for right here in Bourne. In fact, you may be pleasantly surprised just how much Bourne has to offer. Far from the onslaught of discount chains and fast food outlets that tarnish some towns and cities, Bourne has a more 'up-market' feel and has been fortunate enough to retain many of its independent retailers.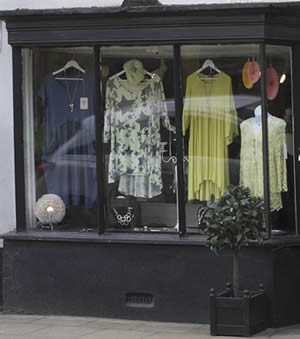 Bourne benefits from a number of popular high-street retailers, including M&S Foodhall, Superdrug, Boots, Macay's, Clinton Cards, Subway and Heron Foods, along with some long-established independent retailers, such as the popular Harrison &amp Dunn, stocking a wide range of everyday hardware essentials (tools and power tools, plumbing and electrical equipment, paint and paint supplies and garden supplies). There is also North Shoes, who sells a huge range of shoe wear for all ages, A Little Something (South Road) who sell Italian ladies clothing and gifts, and Jessie Bellamy (North Street) who offer quality fashions, including School wear, ladies wear, lingerie, and sleepwear. Bourne also benefits from a health food shop, called Spice Of Life (The Burghley Archard), and a fantastic sweet shop, The Sweet Shop (Angel Precinct), selling a large range of sweets and creative balloons for any occasion. You will also find a number of jewellers and boutiques, along with a florist, and shops selling shabby sheek, books, records, curtains, carpets, fabrics, artwork, gifts, cards, children's, ladies and mens clothing, wedding dresses, computers & repairs, food, and general everyday essentials. You'll also find a number of estate agents, beauty salons, nail bars, hairdressers, Post Office and some of the major banks. There really is something for everyone in Bourne!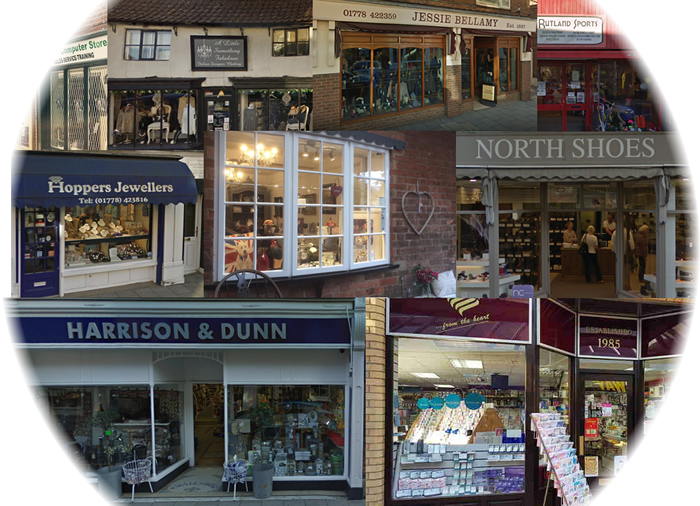 Free Parking & Friendly Service
Shopping in Bourne is certainly a much more laid back and friendly experience than what you would find in near-by Peterborough or other larger towns - there are far less people, meaning less crowds and queuing, and all parking in Bourne is FREE (subject to restrictions), so you should never have to pay to shop here (see http://en.parkopedia.co.uk/parking/bourne/ to find out where parking is located in Bourne). In the summer months, you'll find the town in its full glory with a vast array of colorful flower displays. During the Christmas season, the town has a lovely festive atmosphere with a fantastic array of Christmas lights and festive displays in shops and businesses - this makes shopping for Christmas gifts that bit more enjoyable. The town is also kept very clean through-out the year by willing volunteers, along with the council, so it's rare to find a great deal of rubbish and graffiti in the town centre. Occupancy rates of units in the town also tend to be above the national average and units that do become empty are often snapped up pretty quickly - a strong indicator that the town centre is thriving.
If you require public conveniences, Bourne has modern and well maintained facilities located at the South Kesteven Community Point and Library (accessed via Burghley Archard and Hereward Street, behind the Town Hall). These facilities are open daily but there is a charge of 20p to use them, which goes towards the maintenance and up-keep of these much-needed facilities. Public conveniences are also located on South Street opposite the Memorial Gardens.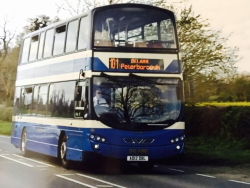 If you don't have a car then Bourne is well-served by a reputable family bus company, Delaine Buses, who have proudly served the town for many years. Delaine, who have their headquarters located in Bourne, have a modern fleet of buses that operate a reliable and friendly service across the town and surrounding areas - this makes it easy to take a trip into town or visit near-by areas. There are several bus stops across the town, with the main bus station being located on North Street. The full timetables operated by the buses can be viewed on the company website at www.delainebuses.com/timetables.html.
Car Parks in Bourne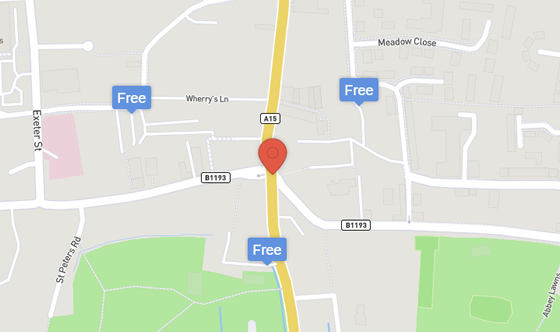 Please note that parking at The Burghley Centre is restricted to 4 hours maximum and operates as pay & display during the week and on Saturdays, with the first two hours FREE. Parking is FREE after 5.00pm Monday to Saturday and all day Sunday. You can pay via a mobile phone app called Pay by Phone - please enter the code 800962.
A Vibrant Cafe Culture
Bourne also has a vibrant cafe culture, with a number of stylish coffee shops and cafes, including Costa Coffee (North Street), Bourne Eau Terrace (West Street) - with a lovely outdoor seating area, and the Wild Heart Music Shop & Cafe (Angel Precinct) - a unique music shop and cafe in one. You'll certainly never be short of somewhere to stop off and have a well-deserved break from shopping, or just somewhere to meet up and have a catch up with friends and family. If you need a bite to eat, most of the pubs in the town centre provide a great selection of quality food served though-out the day. There are also a fantastic selection of restaurants offering a wide selection of cuisines, including Sassi's (South Street) - one of the best Thai restaurants in the area! There is even a wine and tapas bar (North Street) should you require a little class.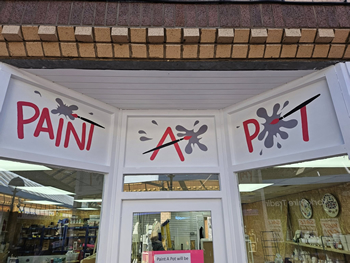 Entertainment for the Kids
If you need to keep the kids occupied for a few hours, why not try Paint A Pot Place, were you and the kids can enjoy yourself painting a pot or two - you can find this fun establishment right in the town centre, down Wherrys Lane. There's also Escape - an indoor soft play centre for children. You'll also find a well equipped children's playground and large playing field on the Wellhead Field (located at the back of the Wellhead Gardens and off Manor Lane), which has bench seating for adults to relax whilst their children play. Venture a little further afield to the village of Little Bytham and you'll find The Spinney Adventure Play Area & Woods, featuring a picnic site and an amazing adventure playground for children. Near-by Grimsthorpe Castle Park &amp Gardens also has a great adventure playground for the kids.
For more things to do with the kids, please visit our Entertainment for Kids directory.
Easy Access to Green Spaces
To escape the busy high-street, you can take a walk in the spacious and idyllic park, just seconds from the town centre. Here you find 21 acres of parkland, including a number of bench seats to sit down and relax, and some pretty streams and walk ways. You'll also find the famous St Peters Pool - one of the most ancient sites of artesian water supply in the country. There are also the beautiful Memorial Gardens, with relaxing water fountains as the focal point, surrounded by large weeping willow trees. Just a 20 minute walk outside the town centre, you'll find the Bourne woods - a vast expanse of ancient woodland, perfect for exploring by foot or cycle on a nice day.
Lots of Events
Bourne may seem quiet at first glance but there is always lots going on in the town. During the summer season, for example, Bourne hosts a number of big events, including the very popular Bourne Festival (held at the Wellhead Field) and the Classic Car Show (held at the Wellhead Gardens). 2019 also saw the first Bourne Cicle Event which it's hoped will be an annual event for the town, drawing in top cyclists from around the country who compete in races around the beautiful countryside surrounding Bourne. Near-by Grimsthorpe Castle Park & Gardens also hosts an annual underground music event known as Forbidden Forest, set in the heart of a forest. This hugely popular event attracts people from all over the country and features music from top DJ's.
To see a full list of events in and around Bourne, please visit our Local Events page.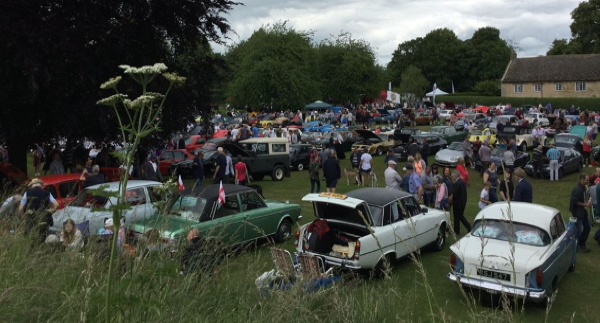 A Growing and Vibrant Town Centre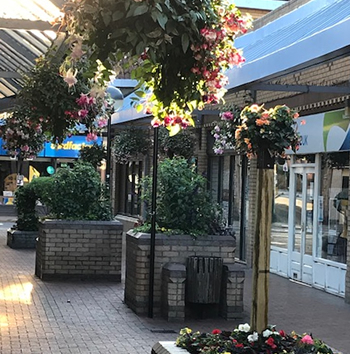 If you're thinking about setting up a business, why not choose Bourne? It's a growing and lively town with a vibrant town centre and lots of activities going on through-out the year to bring people into the town. The town centre lies at the intersection between four main roads so businesses in the town centre receive a lot of exposure from passing traffic - those travelling north from Peterborough to Sleaford and Lincoln will pass through the town, as will those travelling in the opposite direction. Bourne also has a big employer, Warners Midlands Plc, based in the town centre so this offers a potential big pool of people who will be looking to take advantage of local businesses in the town centre during their lunch break. A number of new homes are also being built in the town centre, which should increase the number of people regularly using the town centre and create more a 'buzz'. There are a good mix of units available to rent or buy in the town centre, including some new spacious units recently built by South Kesteven District Council as part of a regeneration project for the town. The town centre has seen many new businesses open in recent times, most of which have reported doing well. There are also plans for several other new businesses to open in the coming year, including some big national chains - a sign that companies feel confident in investing in the town.
To view commercial property currently available in Bourne, please visit: www.rightmove.co.uk/commercial-property-to-let/Bourne.html.
Please find below a short film by South Kesteven District Council about Bourne in Lincolnshire highlighting the town's road and rail connections and promoting it as a great place to do business.
Volunteering in the Bourne Community
It's the small things that can really make a difference to a community, so get involved in making Bourne a better place to live by reporting any suspicious behaviour that you see, ensuring any litter is placed in the bin, keeping the area around your property looking neat and tidy and helping to support local charities/businesses. You'll be surprised how good it makes you feel when you contribute to making your community a better place to live - why not simply challenge yourself to pick up one bit of litter every day and place it in the bin? If a great number of people did this, just imagine how much cleaner the town would be! Litter makes an area look scruffy and uncared for - don't you agree?
Volunteering even just a small part of your time can be massively rewarding and can help make a real difference in the community. There are many organisations in and around Bourne that rely on volunteers to keep them running - the organisations below are just a few of those looking for volunteers.
Bourne Outdoor Pool are always looking for volunteers to help maintain the near Olympic sized pool, along with people to help with the running of the venue during its opening period from May to September - to get involved, please call 01778 422804.
You can also get involved in Bourne in Bloom, which looks to improve the general appearance of the town using floral displays, trees, shrubs and landscaping, alongside litter picking. The town gets judged every year in July for its efforts by East Midlands in Bloom Competition and so additional volunteers are always needed to help improve efforts year-on-year. To help support Bourne in Bloom, please contact the Town Clerk on 01778 426123.
Bourne Food Bank is another great organisation for the town that provides much-needed food parcels for those struggling to afford to feed themselves. To provide a helping hand and keep this organisation running, call 01778 424206 or email [email protected].
The Bourne Town Hall Trust Charity are seeking volunteers to help with the ambition of restoring the Bourne Town Hall and converting it for public use as an arts & entertainment centre for the whole community. The Trustees are all volunteers and are working hard to raise the necessary funds to fund the full restoration of this building. To date The Heritage Lottery Fund and the Architectural Heritage Fund have provided some initial funds to get this project off the ground but more money and support is needed to continue with this ambitious project. Volunteers are needed to help organise events and fundraising for the restoration. To be part of this exciting project, please visit http://bournetownhall.org.uk/volunteer.
Other organisations looking for volunteers include The Butterfield Centre (Tel: 01778 421422) who provide services for the elderly, Barnardos charity shop at Elsea Park (Tel: 01778 393913), Army Cadets (located down Austerby PE10 9JG, see armycadets.com/volunteer-with-us/ for more information) and many of the local Beaver, Cub, Scout and Guide groups (see scouts.org.uk/get-involved/groups/1st-bourne/positions and 1st-elsea-park.ukscouts.org.uk/volunteer/ for more information). There are also several charity shops located in Bourne town centre that are always on the look out for willing volunteers.
Having a community who care about where they live is so fundamental in creating a great place to live and work!