Your Guide to Bourne, Lincolnshire
Q:

What is education like in Bourne?

A:

Educational standards are high, with some of the best schools in the county. The Bourne Grammar School is renowned for its excellent standard of education, being featured in Tatler's list of the country's top 20 state secondary schools and named as one of the top 30 best State Schools for Sport 2013 by School Sport Magazine. GCSE results for English, Maths, and Science in local schools are above the national average, with Bourne Grammar School pupils achieving the best GCSEs in Lincolnshire, Rutland and Peterborough. There are six schools in Bourne in total and all are rated by Ofsted as either good or outstanding. There is also a college and Higher Education Centre in Stamford offering various courses (around 10 miles from Bourne), and a University Centre at Peterborough, which is around 16 miles from Bourne. Details for schools in the local area can be found within our services section.
To find out more about how schools are rated in the area, please see Locrating.com.
Q:

Are there any NHS Dentists in Bourne?

A:

There are two NHS Dentists in Bourne, however, at the present time neither of these are taking on new HNS patients due to over capacity. They do, however, offer private dental care. The are a few dental practices in near-by Stamford and Spalding that are taking on NHS patients. You can find out about dental practices taking on NHS pratices near-by by looking at the NHS website.
Q:

Does Bourne have a job centre, and if so where can I find this?

A:

Unfortunately Bourne does not have a job centre at present. The nearest job centre is in Stamford or Spalding. For job opportunities in the town, the Bourne Local, Stamford Mercury and other local newspapers provide job listings on a weekly basis. There are also job listings on this website that are updated regularly.
Q:

I need to book a taxi. What are the best taxi firms in the area?

A:

Getting a taxi in Bourne isn't an easy task as there are only a limited number of firms still operating in the area. With this in mind, it's always best to try and book a taxi in advance of when you might need one. Some of the most reliable local taxi firms as listed below:
Bourne Taxi: 07986 987402
Mo's Taxi Service: 07826 541264
Ray's Taxi: 07869 255519
Tom's Taxi's: 07824 664393
If you're looking for a taxi service from Bourne to Peterborough city center (and vice versa), Peterborough City Cabs offer a low fare of just £18.00 (one-way). You can contact them on 01733 241111.
Q:

I don't have a car or any other means of transport, does Bourne have a local bus service, and if so where does this take you?

A:

Yes, Bourne does have a local bus service provided by Delaine. The services runs on a regular basis to the near by towns of Spalding, Stamford and Market Deeping, and villages on route. There is also a regular service to the city of Peterborough. There are bus stops on North Road, West Road, South Road, the town centre and at the Bus Station (located off North Street). Buses run everyday of the week on a regular basis, from early in the morning until the late evening. Please call Delaine on 01778 422866 for more information, or view the present bus time tables here.
The on demand CallConnect bus service is also available for local Town journeys within Bourne, to Spalding and for journeys to rural locations in the Bourne area. To register and/or book a journey, please call 0345 2343344.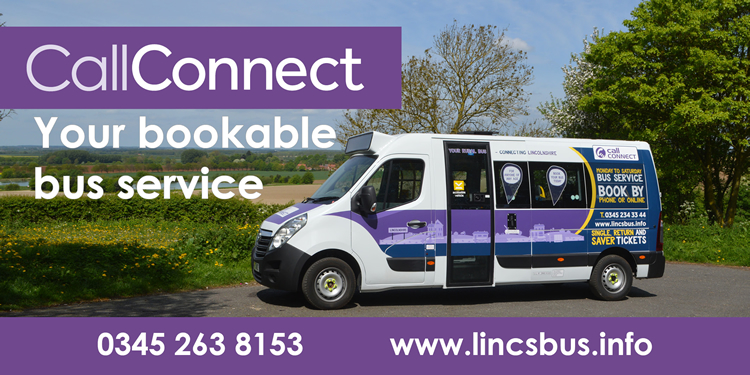 Q:

Does Bourne have a hospital, and if so where can I find this?

A:

Unfortunately, Bourne does not have a hospital (although it did do in the past!). The nearest hospital can be found in Peterborough, this being the Peterborough City Hospital located at Edith Cavell Campus, Bretton Gate, Peterborough PE3 9GZ. There is also a Orthopaedics & Spine Specialist Hospital in Peterborough (1 Stirling Way, Peterborough PE3 8YA), along with the Fitzwilliam Private Hospital (Milton Way, South Bretton, Peterborough PE3 9AQ). Stamford also has a small hospital with an with an Accident and Emergency unit open between 09:00-17:00 (Ryhall Road, Stamford PE9 1UA).
Q:

I fancy a trip to the seaside and maybe a dip in the sea - how far is Bourne from the coast?

A:

Bourne is around a 50 minute drive to the east coast of England and just over an hour's drive to the popular seaside resort of Skegness, which has some Award Winning sandy beaches and all the amenities you would expect of a large seaside resort. In the height of summer, the sea around Skegness and the rest of the east coast can get up to around 20℃ - certainly warm enough for a dip! The sea, however, is best avoided outside of summer as it can be bitterly cold.
Q:

Does Bourne have a train station, and if so where can I find this?

A:

At the present time, unfortunately Bourne does not have a train station, however, there is a train station at near-by Spalding, Stamford and Peterborough.
Q:

I want to stop in Bourne, what accommodation does Bourne offer visitors?

A:

There is lots of quality accommodation in and around Bourne for visitors. Dating back to the 18th century, the Angel hotel is one of Bourne's best known hotels, located right in the center of the town that offers affordable accommodation (call 01778 422346 to book this hotel). There are also some lovely holiday cottages nested in the beautiful Lincolnshire countryside surrounding Bourne, along with caravan & camping parks, bed & breakfast accommodation and even a Youth Hostel in near-by Thurlby. For full details of accommodation in and around Bourne, please view our 'Places to Stay' directory listings.
Q:

Does Bourne have a cinema, and if not what else is there in the town to entertain you?

A:

Unfortunately Bourne does not have a dedicated cinema. The nearest cinema is located in the Boon Gate area of Peterborough, approximately 16 miles from the town (postcode: PE1 5AU). This is a modern multiscreen cinema showing all the latest movies.
Although the town does not have a cinema, there is lots to do in and around town, including a large state-of-the-art leisure centre, complete with a heated indoor swimming pool and fully equipped gym. There is also a near Olympic size outdoor pool, for those hot summer months, which was named in the 30 Best Lidos in Britain in a feature run in The Times newspaper. Bourne also benefits from a theatre, sports bar, snooker club, indoor golf centre, a large golf course, library and several gyms. If you live on Elsea Park, there's also a large multi-purpose community centre that provides a large variety of clubs and activities for residents, including organised day trips. For a full list of things to do in the town, please visit our Things to do directory.
If you are willing to travel a little further afield, the beautiful Georgian stone town of Stamford is just a 20 minute drive away and well worth exploring to appreciate its ancient charm. The impressive Burghley House is also located in Stamford - one of England's greatest Elizabethan houses. Here you can explore this beautiful house and enjoy the extensive gardens that surround the house, including the Gardens of Surprise with their array of water features - perfect for children and adults alike. There is also an Hall Open Air Theatre at Tolethorpe Hall, just outside Stamford, offering summer plays by the The Stamford Shakespeare Company.
Near-by to Stamford in the village of Tallington (around a 15 minute drive from Bourne), Tallington Lakes Leisure Park is an outdoor activity centre that offers various water sports and is great for fishing. There is also a dry ski slope, and a 15 metre climbing tower.
Rutland Water in the charming near-by county of Rutland is also well worth a visit. It's just a 30 minute drive from Bourne and features the largest man-made lake in the UK, set along side some stunning and diverse countryside. Rutland Water offers activities for all the family, including water sports, cycling (cycle hire is available), fishing and bird watching.
Being just a 10 minute drive from Bourne, the majestic Grimsthorpe Castle, Park & Gardens is a must for those wanting to explore this historic country house and the 3,000 acre park of rolling pastures, lakes, and woodland that surround it. Its grounds are perfect for cycling, walking and bird watching.
Q:

What is crime like in Bourne and the surrounding villages?

A:

Crime levels in the town and surrounding villages are low, with recent statistics demonstrating that crime levels are below the national averages, demostrating that Bourne is generally considered a safe place to live. In fact, most people will state that they feel perfectly safe walking around all areas of the town after dark - something that can't be said of certain areas of some larger towns and cities.
There is a small local police station in the town (located on West Road) and the town benefits from PSCO's to help support the local police force.
There is also a Facebook page dedicated to the Bourne and Billingborough Neighbourhood Policing Team that helps to keep people up-to-date with reported crime in the area and encourages the community to get involved in helping to make the area a safer place to live.
To check out reported crime in Bourne, please visit www.police.uk.
Q:

I'm new to the area and want to join some local clubs to help me integrate into the community and make new friends, what social activities are available in the town?

A:

Bourne has lots of clubs and organisations, in a widely diverse range of activities. For details about the many clubs and organisations in and around Bourne, please view our 'Leisure & Entertainment' section.
For teenagers, Jeans Youth Cafe, The Salvation Army Youth Club, Elsea Park Youth Club, and the Bourne Youth Centre are great places to hang out with friends, and make new friends in the area. For details of these places, please visit our 'Leisure & Entertainment' section.
There are also many ways to get involved in the community by volunteering some of your time. To find out about some of the organisations needing volunteers in the area and how you get more involved in the community, please visit our Support Bourne section.

Q:

I'm looking to find out about local affairs, what local newspapers are available in Bourne?

A:

Popular local newspapers include the Bourne Local, Stamford Mercury and the Evening Telegraph. These include information about local news, jobs, events, advertising and other local information.
Q:

Does Bourne have a private school, and if so where is this located?

A:

Kirkstone House School is an independent day school for boys and girls aged between four and 16 and is located in the village of Baston, just 4 miles South of Bourne. To find out more information about this school, please call 07785 60350.
Q:

I'm looking for a good place to eat out in Bourne, could you recommend anywhere?

A:

Bourne offers a good variety of restaurants, serving a selection of cuisines, including chinese, thai and indian. There are also a good number of pubs in the town that provide traditional pub food - the most recommended include The Nags Head (located on Abbey Road), Smiths of Bourne (located on North Street), The Jubilee Garage (located on North Street) and The Sugar Mill (located off South Road). Be sure also to check out many of the pretty and traditional pubs that are located in the villages around Bourne. For a full list of places to eat in Bourne, please see our Food and Drink directory.
Q:

I need my car repairing, who in Bourne offers this service?

A:

There are a number of car repair & service garages in Bourne, all located on the Cherry Holt Industrial Estate. These include Cartunes (01778 393660), Bourne Auto Centre (01778 424331), Peters Motor Company (01778 426099) and T.B Motors (01778 393837). There are also a number of garages located in the villages surrounding Bourne, including Clark Engineering at Morton (01778 570398).
Q:

Who is responsible for cutting the various grass verges in and around Bourne and maintaining the various public open spaces in the town?

A:

Grass cutting is undertaken regularly during the spring and summer months and the responsibility for this is spilt between the local authority, South Kesteven District Council, and Bourne Town Council. The exception to this is Elsea Park whose grounds are maintained by the Elsea Park Community Trust. The Wellhead Gardens, Memorial Gardens, Bourne Abbey Lawns and the grounds of the Red Hall are the responsibility of the Bourne United Charities.
Q:

Are there any negatives to living in Bourne?

A:

Bourne is a great place to live with a fantastic community, however, being a small town it does lack the amenities and job opportunities that are often present in a larger town and city. This can make living in the town a bit of a culture shock for anyone who is used to having an abundance of amenities and big businesses on their door step, and you may find yourself heading over to Peterborough for work and if you're wanting to entertain yourself on a rainy day.
Although there is a regular bus service to Peterborough and other towns and villages in the area, Bourne does lack a train station, and as a result transport links can seem quite limited if you don't have a vehicle.
As with a lot of towns and cities in the UK, the population of Bourne has expanded quite rapidly over the past years and is continuing to do so. This puts extra strain on the town's services and can mean that you wait longer than you would like for a doctors and dentist appointment, and that school places are harder to come by. Steps have been taken, however, to alleviate this but with more and more people choosing to move to town the situation is likely to worsen unless a considerable investment in services is provided.
Q:

How big is Bourne?

A:

Bourne is classed as a small rural market town with a population of around 15,000 (although this is growing year-on-year). It's possible to see the surrounding countryside from any point in the town if you are at a high enough elevation and it's a common sight to see tractors and horses in the town. It's possible to walk from end of the town to the other (north to south) in around an hour at a moderate walking speed.
Q:

I have a young family, would Bourne be a good place to bring my family up?

A:

Bourne is extremely popular with families and has a great community spirit with lots going on through-out the year for families, along with a large number of clubs and activities for kids, and some fantastic schools.
Q:

Are the Bourne woods open to the general public and if so how can I access the woods?

A:

Yes, the Bourne woods are open all year round to the public. There is a car park, picnic area, and many tracks for the public to explore. Access to the woods is available from Beech Avenue and via the A151 to the west of Bourne.
Please note that at the present time, there are no public toilets provided.